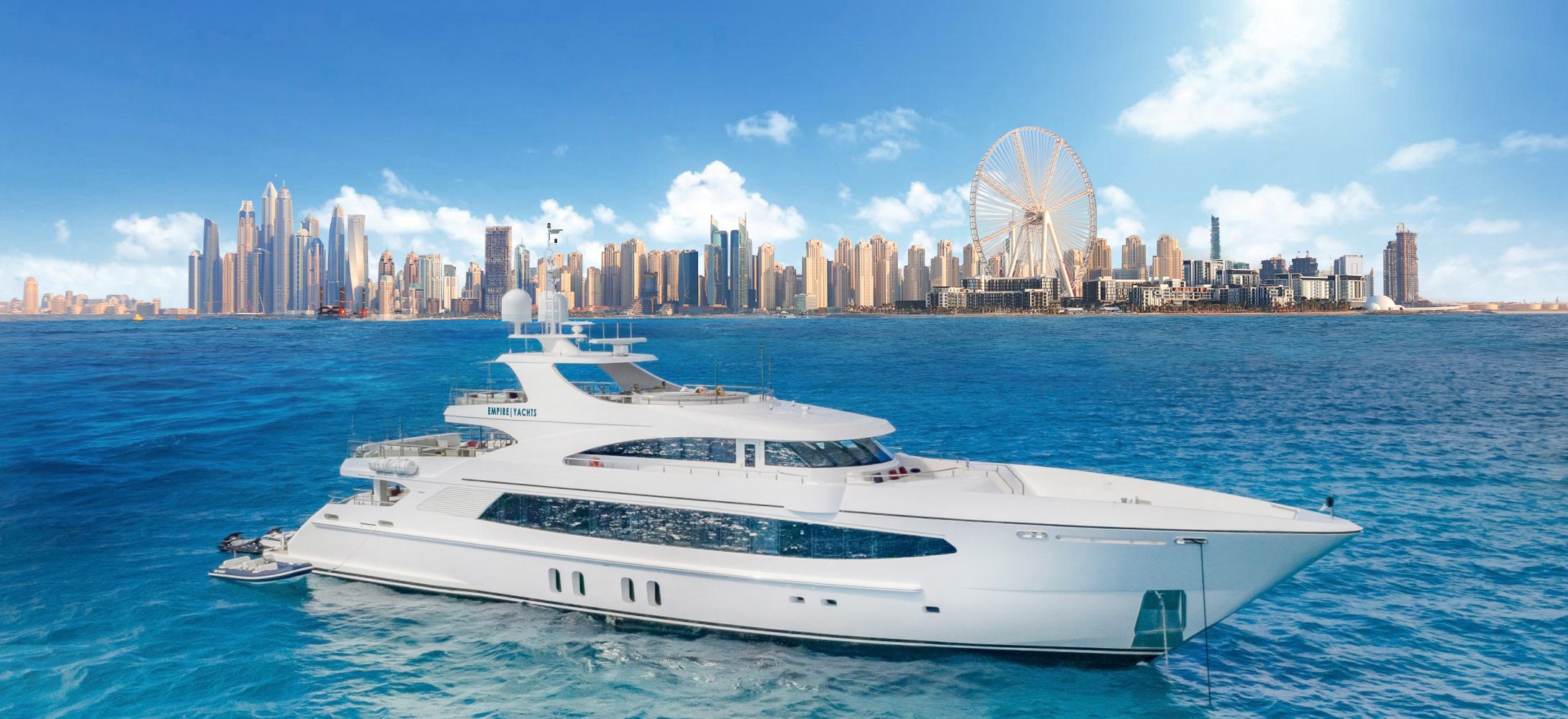 The Best Yachts to Cruise the Dubai Coastline!
Welcome to Empire Yachts Rentals, the leading supplier of the finest yacht rental in Dubai. We offer an exclusive fleet of luxury yachts perfect for cruising the stunning Dubai coastline. So whether you want to enjoy a day of fishing, swimming, sunbathing, or host a glamorous party or event, our yachts will exceed your expectations. We understand that choosing the best yacht rental Dubai can be a daunting task, so our experts offer guidance at every step. We work to understand your requirements and budget and recommend the perfect yacht to suit your needs.
Book Now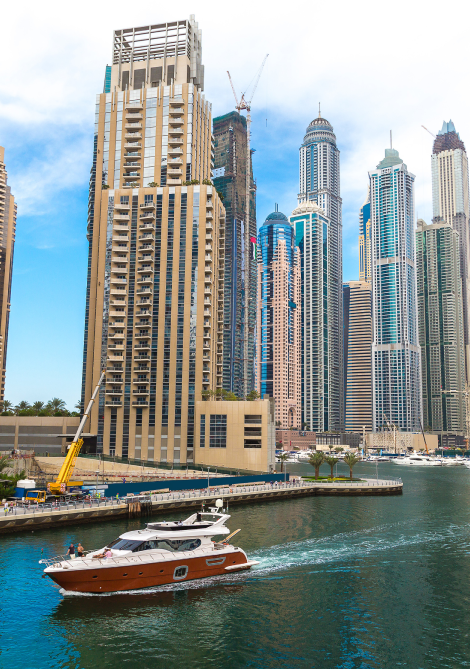 There are many reasons to choose Empire Yachts Rentals when hiring a yacht in Dubai. Here are just a few of the reasons why we're the leading provider of luxury yacht rentals in Dubai:
We only work with the best yacht suppliers worldwide to ensure that our fleet is of the highest quality.
We sport one of the finest fleets of yachts in Dubai, so you're sure to find the perfect one for your needs.
We keep our prices competitive while also ensuring quality or service.
We offer a personalized service to each of our clients, working with you to understand your specific requirements.
We have a team of experienced professionals passionate about providing outstanding service.
If you're looking for an experience of the best yacht rental Dubai, look no further than Empire Yachts Rentals. Get in touch to know more or make a booking.
Book Now
Browse our fleet of yachts today and find your perfect match!
We are proud to offer an exclusive fleet of only the best yacht rental Dubai. Here's what we have to offer: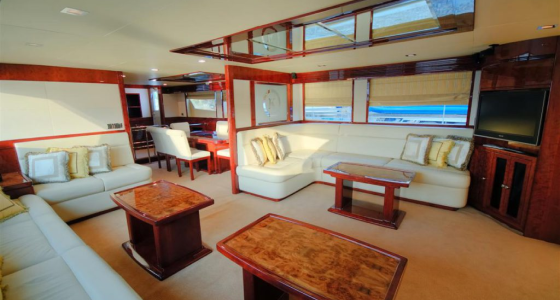 86 FT – LUXURY GULF CRAFT
The interior of the 86 FT – LUXURY GULF CRAFT is designed for ultimate relaxation. The spacious layout and sleek design create a luxurious atmosphere perfect for entertaining guests or enjoying a day on the water. With stunning views of your surroundings and comfortable furnishings, you'll enjoy every minute aboard this beautiful yacht rental Dubai.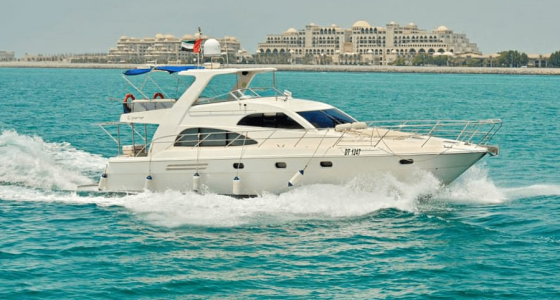 55 FT – GULF CRAFT
The 55 FT- Gulf Craft is designed for those who appreciate quality craftsmanship and attention to detail. From the beautiful exterior design to the luxurious interior appointments, every aspect of our yachts is meticulously crafted to provide the utmost in style and comfort.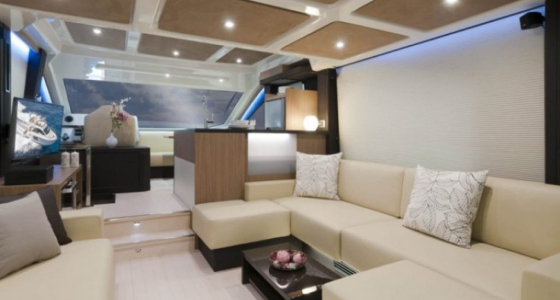 54 FT – CRANCHI FLY YACHT
Perfect for those looking to experience the luxury and quality of a flybridge vessel with the added bonus of stunning views. The yacht's interior is just as impressive as the exterior, with a spacious dining area and lounge area that are perfect for entertaining guests. The yacht's design is also worthy of mention, as it is both stylish and modern.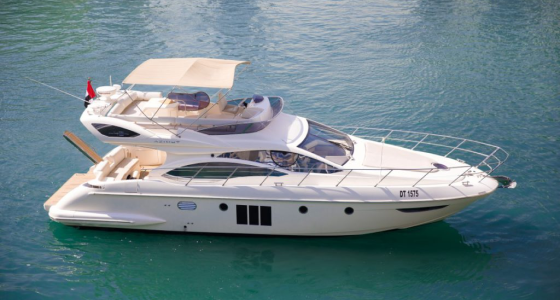 48 FT – AZIMUT YACHT
Introducing the all-new 48 FT – AZIMUT YACHT! With its sophisticated design and top-of-the-line amenities, the 48 FT – AZIMUT YACHT will please even the most discerning traveler. This yacht has everything from its expansive deck area with breathtaking views to its spacious and comfortable interior. And for added convenience, the 48 FT – AZIMUT YACHT features an up and down bathing platform at the stern, making it easy to enjoy a dip in the water or take in the stunning scenery.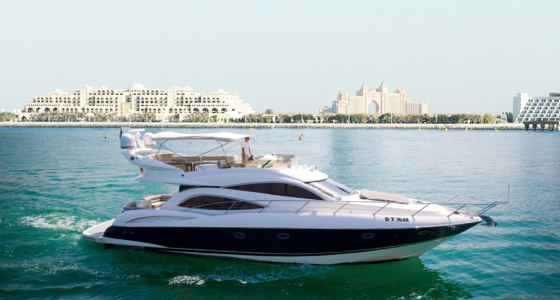 55 FT – DREAMER YACHT
The Dreamer Yacht is the perfect way to experience the open water. With its high-quality construction and stunning views, this yacht will provide an unforgettable experience. The interior of the Dreamer Yacht is beautifully designed and features comfortable furnishings. The Italian manufacturing ensures that this yacht is of the highest quality. All this and more makes the Dreamer Yacht perfect for any stylish outing with a fantastic experience.
Empire Yachts is your one-stop shop for all your yacht rental in Dubai requirements. We cater to both individuals and groups with a wide range of boats and water sports equipment available for hire. Whether you're looking for an adrenaline-pumping adventure or a relaxing day out on the water, we have something to suit every taste and budget.
Contact us today.
let us help you plan the perfect yacht rental experience!
Frequently Asked Questions
We require a 50% deposit to confirm your booking. The outstanding balance is due 1 weeks before your charter date. We accept bank transfers and all major credit cards. For bookings made within 1 weeks of the charter date, the total amount is due at the time of booking.
---
Your charter fee includes the use of the yacht, crew, fuel, moorings, and taxes. Some yachts have additional charges for items such as water toys, spa treatments, and special events. These will be itemized on your contract.
---
Unless otherwise stated, your charter fee does not include gratuities for the crew, food, beverage, or dockage fees. These are typically added to your bill at the end of the charter.
---
All yachts in our fleet must meet strict safety standards and are only crewed by experienced and certified professionals.
---
Depending on the type of yacht you select, the maximum number of guests we can accommodate on board ranges between 10 and 50.
---