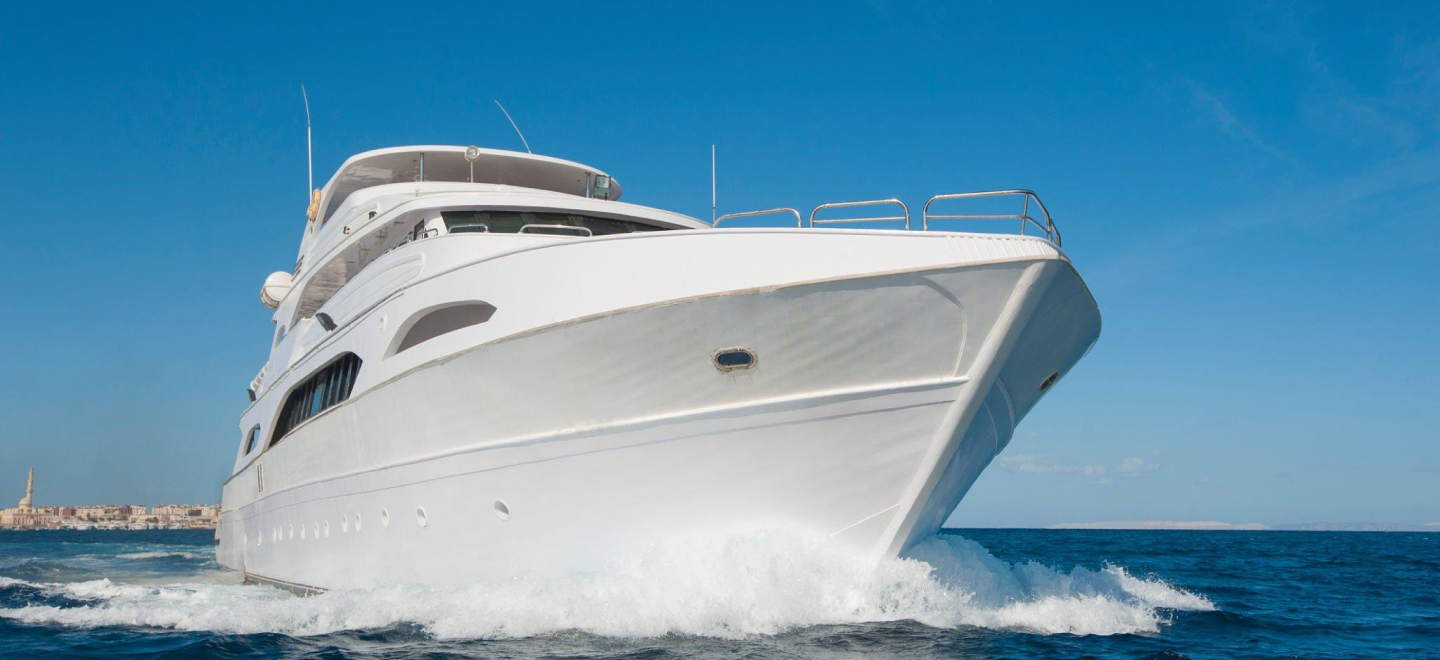 Escape to Paradise with Empire Yachts' Private Yacht Dubai Experience!
Need something grand and luxurious to top off your life? Experience the luxury of life on the water with Empire Yachts. Make your dreams come true with a luxurious pleasure cruise around the world. With custom designs and impeccable service, Empire Yachts will ensure that your journey is sophisticated and relaxed. Enjoy the majestic views and bask in the luxurious comfort of Empire Yachts as you sail the open seas.
Book Yours Now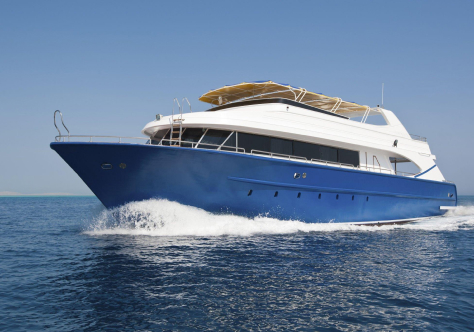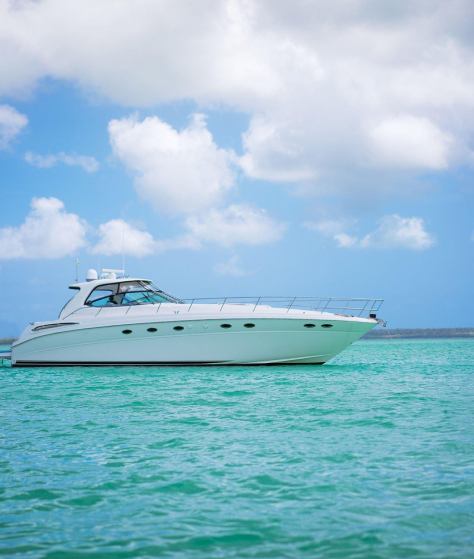 Enjoy the Best of Private Sea Adventures!
Dubai has quickly become renowned worldwide for its magnificence, luxury, and extravagance. From extravagant hotels to great shopping, a holiday in the city of dreams is never complete without experiencing the ultimate luxury – yacht chartering.
If you're looking to experience the most exceptional yacht charter experience while in Dubai, look no further than Empire Yachts. Established in 2006
Empire Yachts provides an all-encompassing, luxurious yacht chartering experience in the abundant waters of the city of gold.
Book Now
Luxury and Leisure Await: Discover What Empire Yachts Have to Offer!
Empire Yachts offers the perfect mixture of modern-style and traditional luxury yachts for the ultimate boating retreat, with your safety and comfort being our top priority.
No matter your needs and desires, our selection of private yacht Dubai includes traditional sailing yachts, luxury motor yachts, cruise boats, and more to ensure you experience the best and most luxurious yacht chartering experience for a private charter in Dubai.
At Empire Yachts, we also offer "complete yacht packages," meaning that our expert staff can arrange everything from the flowers to chefs, entertaining, and more – even down to customizing the menu to each client's taste
These packages make planning your yacht trip in Dubai much easier.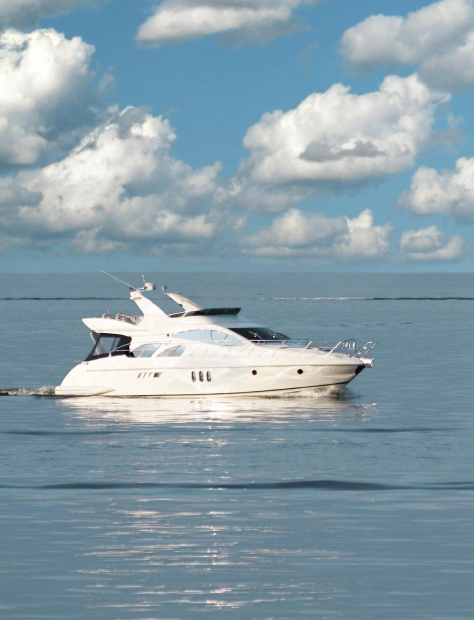 Best Customer Service: The Crew that Goes Above and Beyond!
Our experienced and professional crew will ensure your private yacht Dubai experience is safe and luxurious at the same time, providing you with the utmost comfort and quality service while enjoying the breathtaking and picturesque views of Dubai. Whether you want to enjoy a romantic dinner, a sundowner on the beach, or a sight-seeing tour of Dubai's stunning coastline, Empire Yachts' exceptional customer service ensures you experience only the best.
Each member of the Empire Yachts Rental crew contributes something unique to the team, making them the ideal yacht chartering agency. Our professional and attentive crew will provide you with a personalized and memorable experience. From your pick-up at the dock to your return, you will be accompanied by highly experienced and knowledgeable personnel who advise on all the necessary details, ensuring that your trip goes off without a hitch.
Book Now
Extraordinary Varieties of Vessels and Their Exceptional Amenities!
Empire Yachts have created an impressive line-up of Dubai's top-of-the-line luxury yachts. You'll be able to choose from vessels ranging from medium-sized to large ones, with models ranging from state-of-the-art megayachts to vintage sailing yachts. With an array of amenities and services, you'll be able to cruise the beautiful waters of Dubai and create unforgettable memories.
The choices are endless, from yachts featuring private outdoor spaces for sunbathing and barbecues to those equipped for jet skiing, deep-sea fishing, scuba diving, and many more activities.
Book Now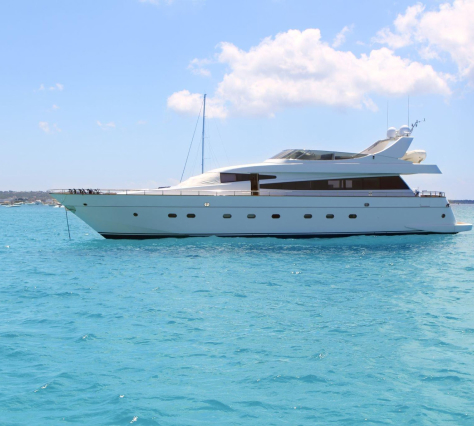 Unprecedented Luxury on a Private Yacht Dubai with Empire Yachts!
Experience the ultimate luxury of a private yacht charter in Dubai with Empire Yachts to truly indulge in the beauty and luxuriousness of this magnificent city. Choose Empire Yachts for an exclusive and unforgettable experience. Get ready to be mesmerized and spoiled by this magnificent city with the utmost comfort and safety that only their superior service can provide.
At Empire Yachts, we pride ourselves on delivering exceptional service that sets us apart from other yacht chartering companies. From our luxury fleet of yachts, and the latest technology, to our experienced captains and crew, we ensure that your experience with us is a sailing adventure of a lifetime. With our staff dedicated to making your time on the yacht as memorable as possible, you can be sure you're in for a great experience and unbeatable value when you charter with Empire Yachts.
For any further queries, please get in touch with us

  050 240 0018

  charter@empireyachts.com
Our Range Of Exclusive Yachts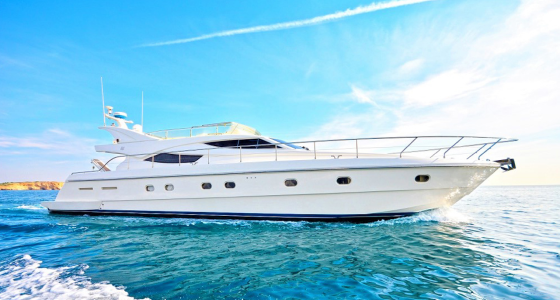 61 FT – LADY A YACHT
Welcome to the world of Lady A Yacht, where luxury and leisure come together to create an unforgettable experience.
This 61 FT beauty is the epitome of quality, with a sleek design and luxurious interior that will have you feeling like royalty. But it's not just the looks that make this yacht so unique – it's also the fantastic view.
So relax in style as you take in the stunning sights of the open water, or enjoy some quality time with friends and family in the spacious interior.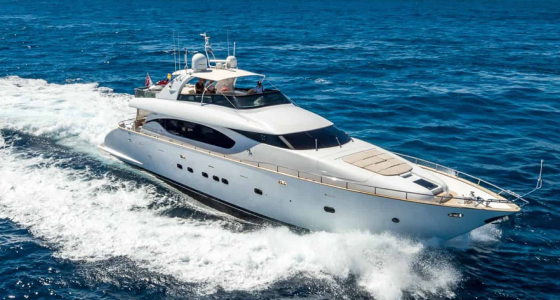 78 FT – LUXURY MIAORA
Introducing the Miaora, a luxurious 78 ft yacht that provides the ultimate experience in quality and comfort.
With stunning views of the water and an elegantly appointed interior, the Miaora is perfect for those who appreciate the finer things in life.
No detail has been spared in the design of this luxurious vessel, from the sumptuous furnishings to the top-of-the-line amenities. The Miaora is truly a work of art and provides the perfect setting for an unforgettable experience on the water.
Frequently Asked Questions
Yes, all of our boats are fully insured, and we can provide you with proof of insurance upon request.
---
We will remind you right before the Charter.
---
After considering the forecast, it is time to Book A Yacht Trip. Follow the provided link to view the current weather conditions: https://www.accuweather.com/
---
Dive instructors are available for all of your scuba and snorkeling needs. The crew is fully equipped to handle any water sport activity.
---
If the CHARTERER cancels, there will be no refund provided. For further information, please review our Terms and Conditions at https://empireyachts.com/terms/.
---