Specification
Build:

Sunseeker

Length:

17m (55ft)

Capacity:

16

Overnight Guests:

6

Cabins:

1 Master, 1 VIP, 1 Twin

Speed:

26 Knots

Crew:

British, Australian

Toys:

Jet Ski, Donut
About Yacht
Come aboard one of Sunseekers most iconic models, the Manhattan 55ft "Daydream". Built for an oceanic experience, Daydream is one of Sunseekers best work. You have to experience it yourself to realize exactly what you're missing out on.
Once you step on board, you can treat yourself to luxurious suites, a spacious fly bridge and an unforgettable dining experience.
Daydream's suites are fit for a royal family. With three spacious rooms, all offering a separate experience, it's the perfect yacht for your family or friends. The three rooms are a twin suite, VIP room and most importantly the master cabin that will truly make you feel like a king.
All three luxurious rooms are equipped with their own ensuites, which only sweetens the experience.
Alongside this is a crew cabin with its own individual access, located near the stern of the ship. The twin, VIP and master cabins are positioned on the lower deck.
Daydream has all you need in home entertainment.
In the ship's saloon, there is a 32" flat screen television with an electronic raising device. As well as a flat screen in every cabin, so you can watch the latest in film and television while relaxing in bed. It's also equipped with a BOSE CD stereo radio, with speakers also in the saloon.
Most importantly, you can listen to the best in musical entertainment on the fly bridge with the BOSE speakers' right beside you.
Sunseeker have become one of the most highly regarded boat yards for a reason. They create an experience with unbelievable design, exceptional attention to detail and breathtaking performance.
Daydream shows you all of these things and more.
It's a perfect reflection of the famous, Manhattan 60 Model. The high volume layout gives the feel of a 25 metre yacht which its measurements are 16.7 -metre length. It can reach maximum speeds of 30 knots, perfect for feeling the wind blow through your hair.
To hit this speed, Sunseeker have built Daydream with two, 900 HP MAN engines. A prime example of what makes Sunseeker so brilliant.
Of course, it has everything you need to feel like you still have the same luxuries you'd have in 5-star hotel. Daydream is equipped with the washer & dryer, fridge, freezer, sink, ceramic hob, microwave oven and dishwasher. The fly bridge also has its own wet bar with a sink and grill.
Don't miss out on a great experience.
For weather reports: https://www.accuweather.com/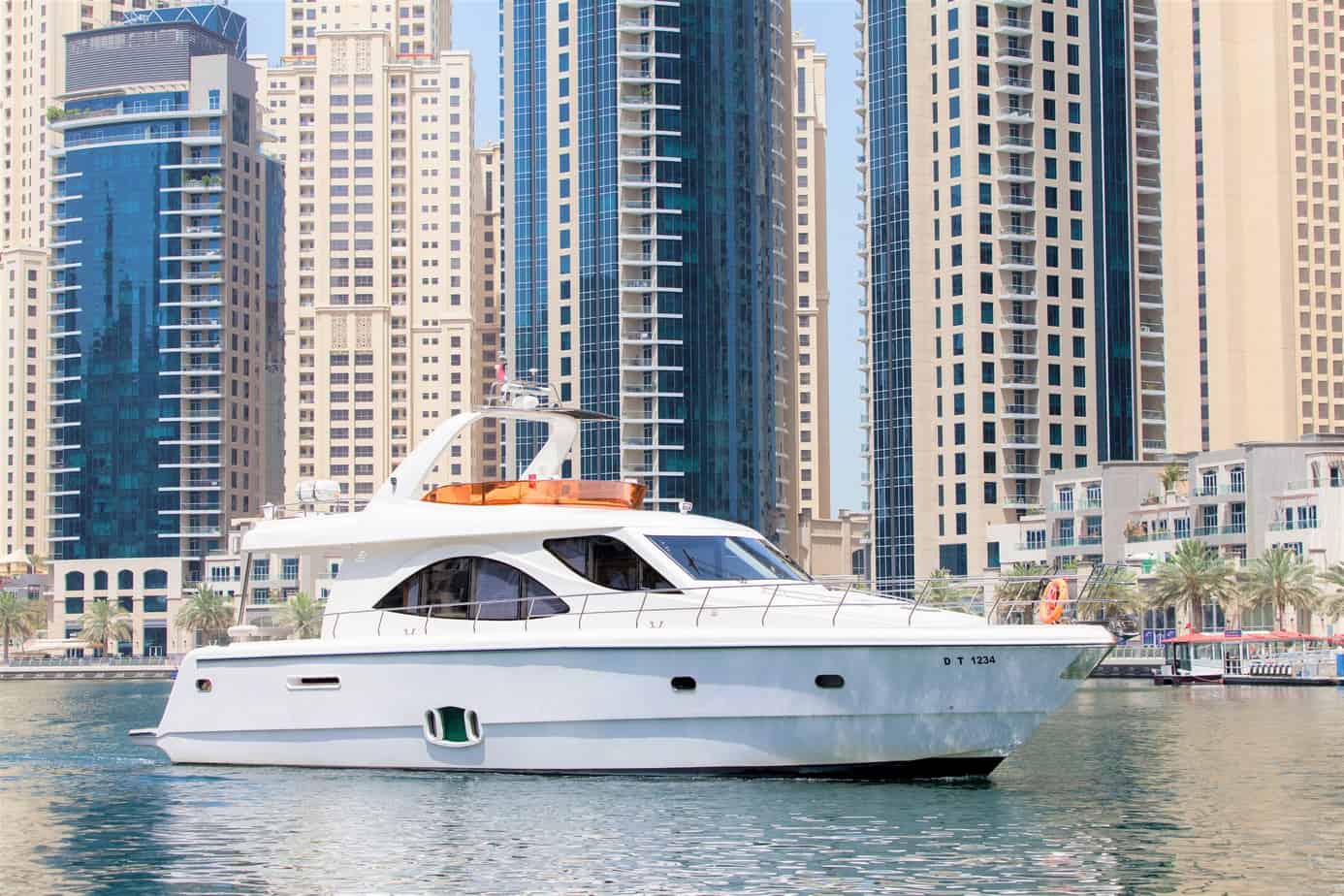 70 FT DURETTI YACHT
Build: Duretti
Length: 21m (70ft)
Capacity: 25
Overnight Guests: 8
Speed: 28 Knots
Per Hour AED 1,500
Daily Price AED 20,000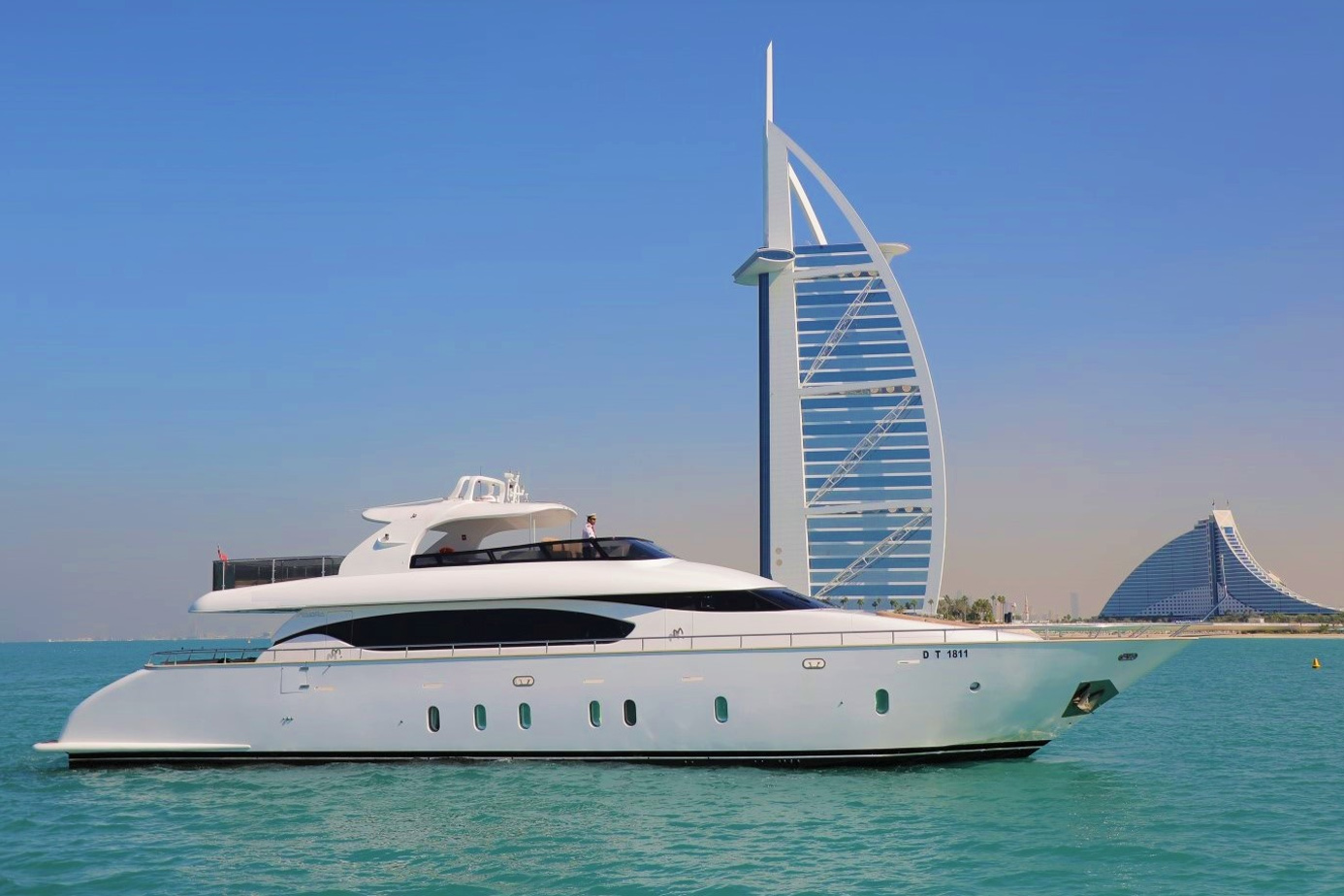 96FT VERSACE MIAORA
Build: Sunseeker
Length: 29m (96ft)
Capacity: 45
Overnight Guests: 10
Speed: 24 Knots
Per Hour AED 3,000
Daily Price AED 25,000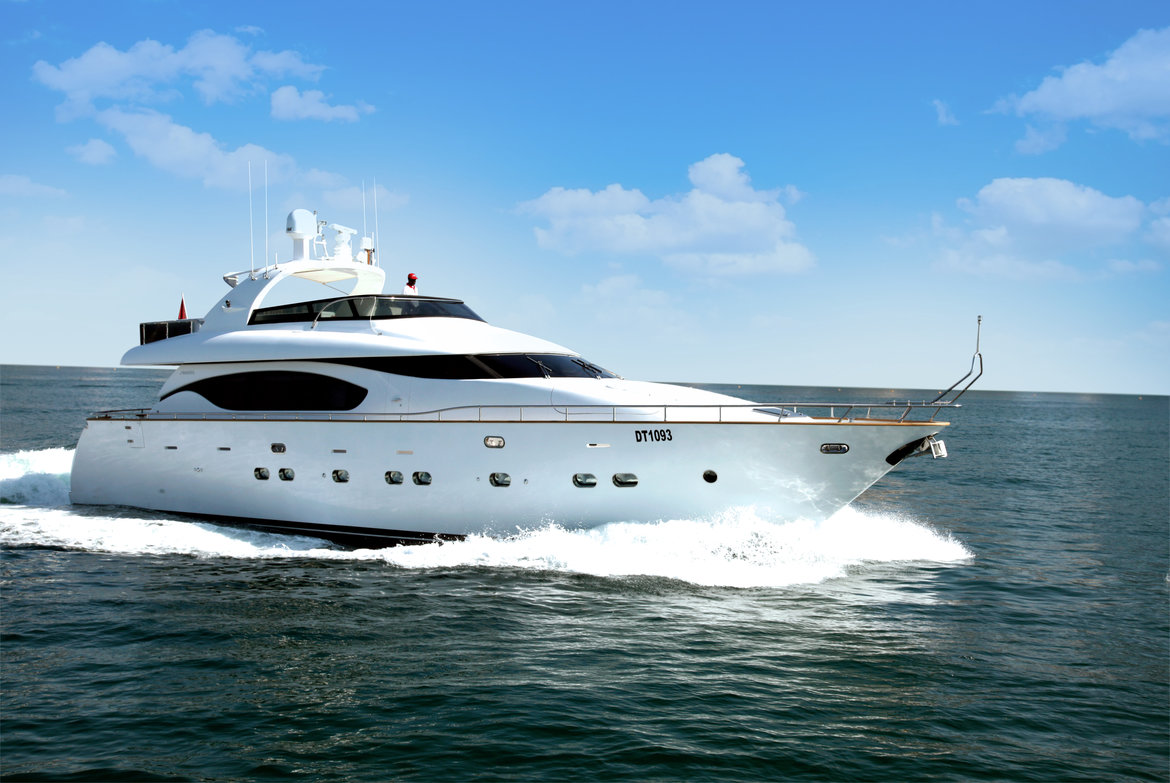 78FT LUXURY MIAORA
Build: Miaora
Length: 24m (78ft)
Capacity: 70
Overnight Guests: 12
Speed: 12 Knots
Per Hour AED 2,400
Daily Price AED 24,000