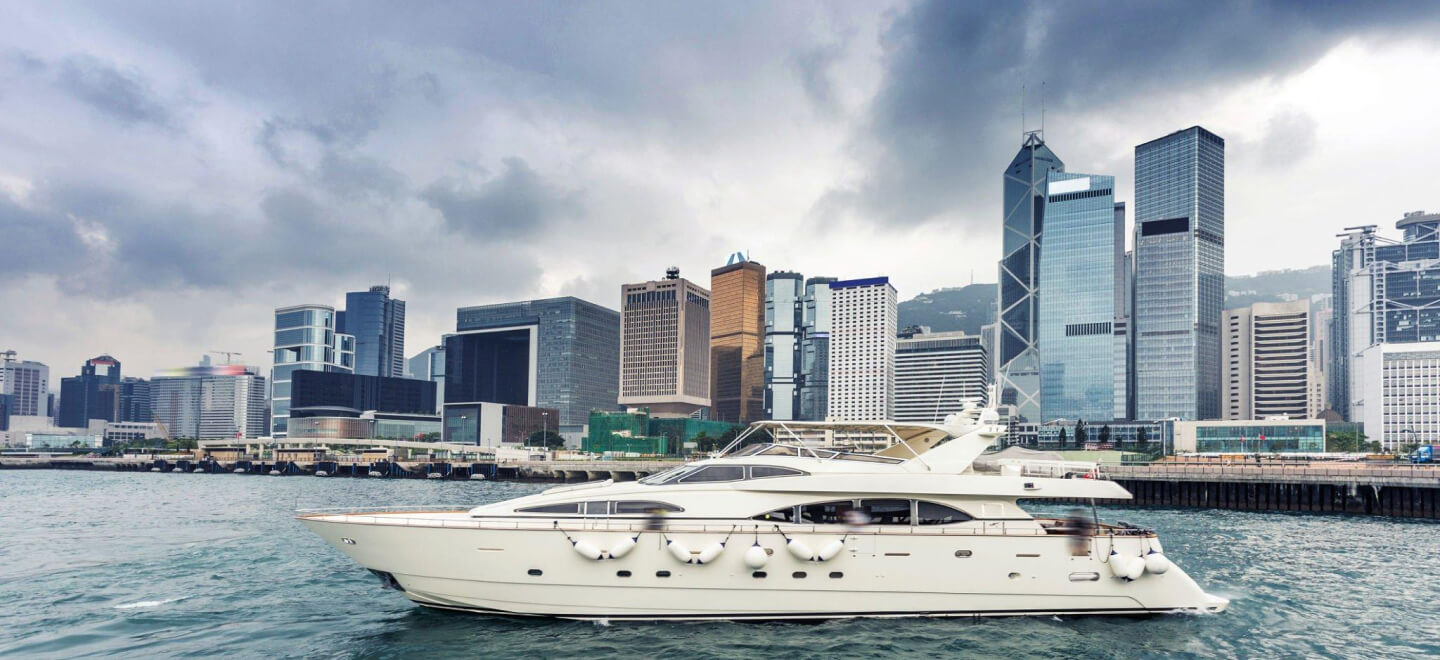 Get Out on the Open Water with Empire Yachts: Best Yacht Rentals Dubai with Top-Notch Services!
Ready to get out on the open seas? Yacht rentals are the perfect way to enjoy a day of adventure, sun, and relaxation. Whether you're looking for a romantic sunset cruise or a family outing on the water, you can find a yacht rental perfect for your needs. On that note, Empire Yachts offers the ultimate way to make a splash on the open water! With competitive rates, unbeatable service, and a fleet of top-notch vessels, Empire Yachts makes it easy to get out and explore the wonders of the sea! Get ready to set sail and experience the luxury of Empire Yachts!
Book Now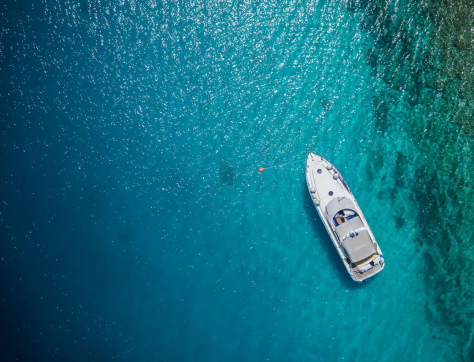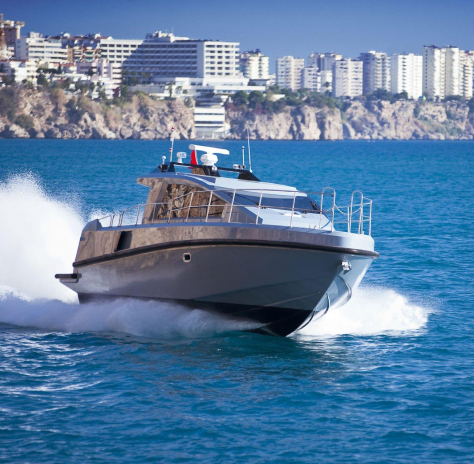 Charting New Waters: Why Yacht Rentals are the Perfect Venue for Corporate Events
Unique and Memorable: Renting a yacht for your corporate event from the best yacht rental Dubai like Empie Yachts, is a unique and memorable experience that will impress your guests. It offers a change of scenery from the typical hotel or conference center and provides a stunning backdrop for your event.
Versatile: Best yacht rentals Dubai, like Empire Yachts, provide a range of sizes and styles, from small intimate boats to large luxurious vessels. This versatility lets you choose the perfect yacht for your event and guest list.
Customizable: Empire Yacht rentals offer a high degree of customization, with options to tailor the decor, menu, and entertainment to suit your specific event requirements.
Exclusive: Yacht rentals offer an exclusivity that is hard to match with other venues. Your guests will feel special and valued, knowing they have been invited to a private yacht event.
Networking Opportunities: A yacht rental's intimate and relaxed setting provides a conducive environment for networking and building relationships with clients, partners, and colleagues.
Fun Activities: Best Yacht rentals Dubai allows you to incorporate fun activities, such as watersports, fishing, or sunset cruises, into your event. This can help to break the ice and create a relaxed atmosphere.
Professional Staff: Yacht rental companies like Empire Yachts provide experienced and professional staff to ensure your event runs smoothly. This includes crew members to navigate the yacht, caterers to provide food and drink, and event planners to assist with the details.
Book Now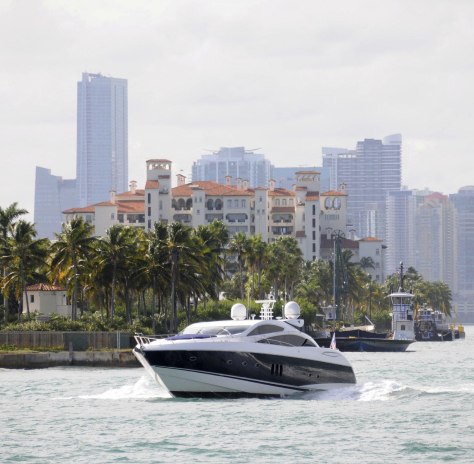 Yacht Rentals 101: Timing is Everything
Renting a yacht is an experience like no other. Not only will it cater for you with a sense of adventure, but it also allows you to explore the open waters in a luxurious setting. From the comfort of your yacht, you can view the sights, listen to the ocean shores, and smell the ocean and its surroundings. Plus, you can make your own itinerary and choose where you want to go and what you want to see.
From May to September, you'll be able to soak up the sun and feel the warm weather. Plus, you can explore more areas and find more activities, such as swimming, snorkeling, and fishing. During this time of year, you can also find some of the most amazing sunsets, so don't forget to bring your camera.
If you're looking to host an event, spring, and fall are also great times to rent a yacht. During these months, the weather is usually mild and sunny, so you won't have to worry about any sudden storms. Plus, the waters are usually calmer during these months, which makes it a great time for events such as wedding receptions, corporate events, and birthday celebrations.
No matter what time of year you rent a yacht from Empire Yachts, you'll always be in for an unforgettable experience. With our large selection of yachts and experienced crew, you can be sure that you'll have an amazing time. So, what are you waiting for? It's time to make your summer even more special with a yacht rental from Empire Yachts!

Chart Your Course with Empire Yachts: A Trusted Name in Yacht Rentals
Empire Yachts is one of the best yacht rentals Dubai. We offer luxury yacht rentals for a range of occasions, from corporate events to romantic getaways. Our dedication to excellence and attention to detail ensure that our clients get the very best experience every time. Our commitment to serving our customers with a luxurious and exciting experience is evident in our attention to detail. We strive to ensure that each yacht is equipped with the latest technology and amenities. Our staff has been trained to provide exceptional customer service, and our yacht captains are highly experienced and certified.

  050 240 0018

  charter@empireyachts.com
Our Range Of Exclusive Yachts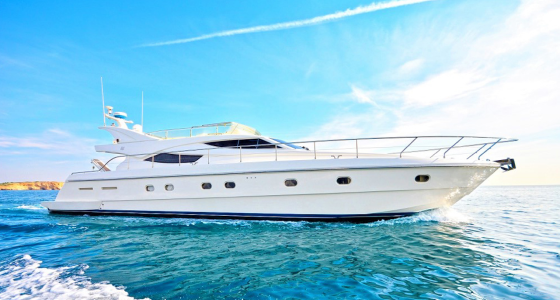 61 FT – LADY A YACHT
Welcome to the world of Lady A Yacht, where luxury and leisure come together to create an unforgettable experience.
This 61 FT beauty is the epitome of quality, with a sleek design and luxurious interior that will have you feeling like royalty. But it's not just the looks that make this yacht so unique – it's also the fantastic view.
So relax in style as you take in the stunning sights of the open water, or enjoy some quality time with friends and family in the spacious interior.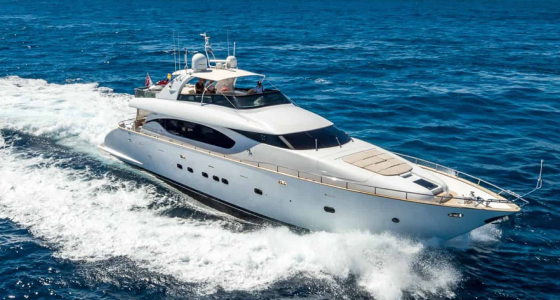 78 FT – LUXURY MIAORA
Introducing the Miaora, a luxurious 78 ft yacht that provides the ultimate experience in quality and comfort.
With stunning views of the water and an elegantly appointed interior, the Miaora is perfect for those who appreciate the finer things in life.
No detail has been spared in the design of this luxurious vessel, from the sumptuous furnishings to the top-of-the-line amenities. The Miaora is truly a work of art and provides the perfect setting for an unforgettable experience on the water.
Frequently Asked Questions
Yes, all of Empire Yachts' yachts come with a professional and experienced crew, including a captain, chef, and steward (depending on the size of the yacht).
---
Yes, Empire Yachts allows clients to customize their sailing itinerary according to their preferences, including destinations, activities, and menu options.
---
Empire Yachts offers flexible booking options, like an hourly basis and day basis.
---
Empire Yachts will assess the weather conditions on the day of your rental and will advise you accordingly. If necessary, we may reschedule your rental to a later date or provide a refund.
---