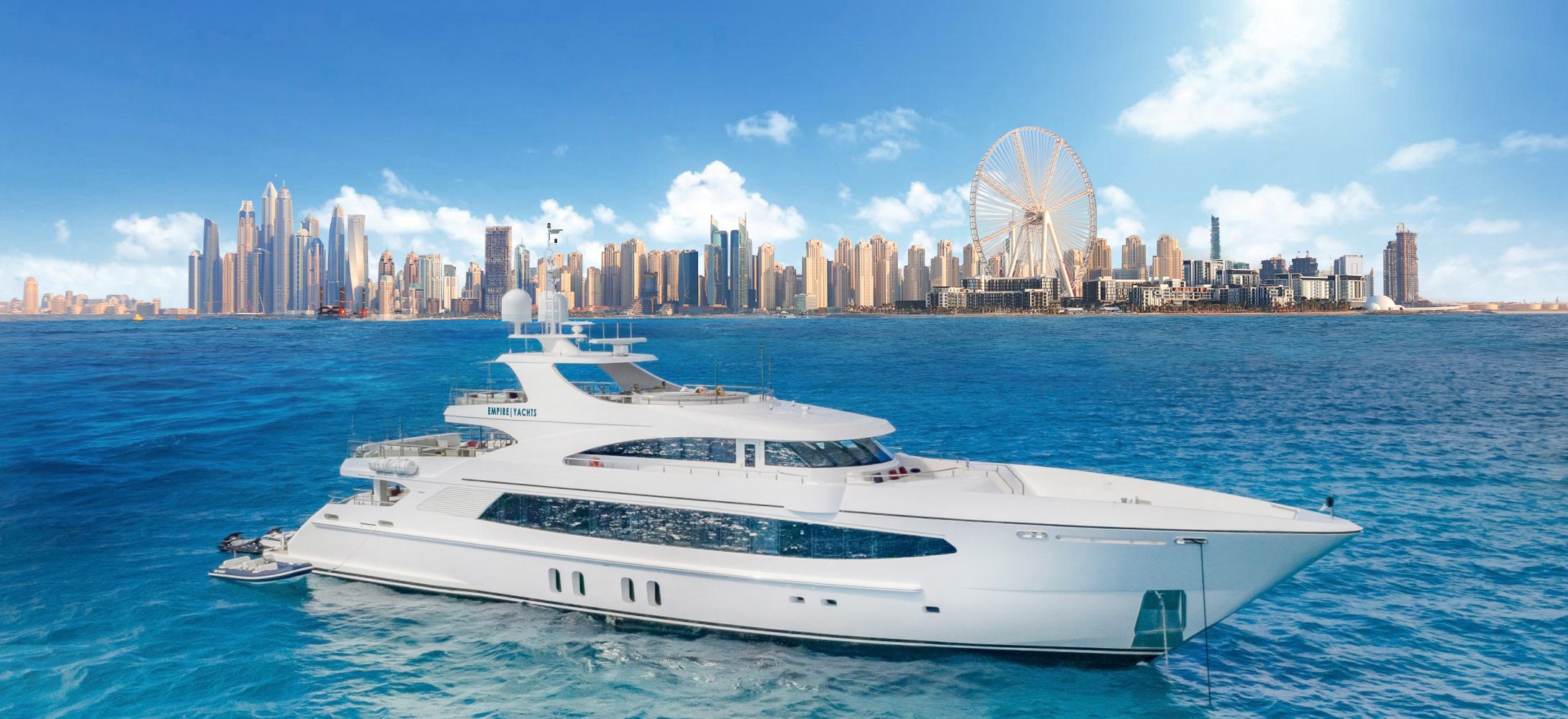 Empire Yachts Rental Services In Dubai
Do you want to make your vacation in Dubai more special and luxurious? Then, experience the private yacht rental in Dubai from Empire Yachts. We have a wide range of yachts available for charter, accommodating small groups to large parties. All our yachts are well-equipped with the latest amenities and features to make your journey comfortable and memorable. If you're unsure which yacht to choose, you can compare the best yacht rentals in Dubai on our website to find the perfect fit for your needs.
Explore the beauty of Dubai from the sea with our private yacht rental Dubai services. Our top-of-the-line vessels will provide you with everything you need to make your voyage special, including spacious decks, sumptuous cabins, and state-of-the-art amenities. Our experienced and friendly staff will assist you throughout your journey. Let us show you the time of your life with a cruise you'll never forget!
Contact Now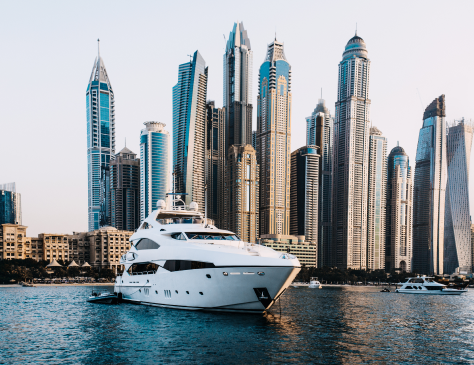 Why rent a Private Yacht from Empire Yachts?
Private yachts are a great way to travel and see the world. They offer luxurious features and amenities that are not available on other yachts.
Empire Yachts offers the best selection of yacht rental in Dubai that can accommodate small groups or large parties. All of our yachts are equipped with the latest amenities and features.
We offer the best value for your money with our competitive rates and discounts. So book your yacht today and enjoy an unforgettable experience in Dubai!
Private yachts rented from Empire Yachts offer complete flexibility, privacy, and convenience for your needs, no matter the occasion.
With a wide range of yacht rental in Dubai to choose from, we are sure to have the perfect one for you. We can even customize your experience to include catering, entertainment, and other special requests.
Highlights Of Our Rental Services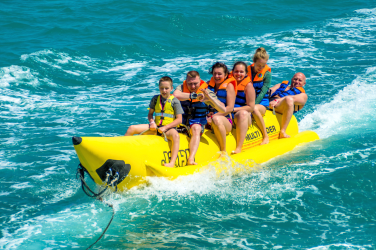 Banana Boats
An excellent recreational activity for a group of up to 10 people, especially those who seek the thrill of adrenaline-pumping water sports. An inflatable banana-shaped boat towed behind a jet ski or a yacht charter, this activity is bound to get your heart racing with yacht rental Dubai!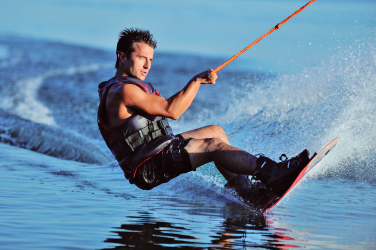 Wakeboarding
If you're looking for an adventurous water sport that will test your balance and coordination, look no further than wakeboarding. With our professional instructors, you'll be carving through the waves in no time.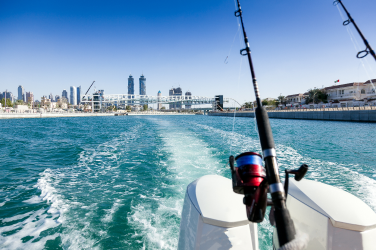 Fishing
The UAE is home to a wealth of marine life, making it the perfect place to go fishing. Whether you're a seasoned angler or just getting started, our charter boats are equipped with everything you need for a successful day at sea. So dive in and discover the joys of fishing in Dubai!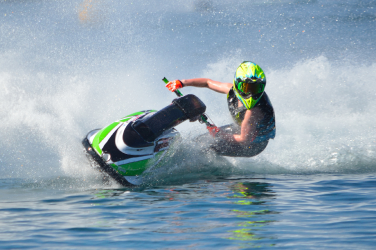 Jet Skiing
Look no further than jet skiing for an exhilarating experience on the water. Our professional instructors will provide you with the necessary equipment and training to ensure a safe and enjoyable experience. Hop on and feel the wind in your hair as you zip across the waves!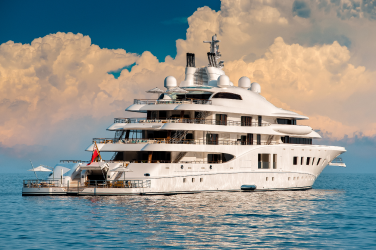 Luxury yacht charters
For those who want to experience the luxury and sophistication of yacht rental Dubai, we offer a wide range of charter boats for hire. From sleek motor yachts to spacious sailing yachts, we have something to suit every taste and budget. So whether you're looking for a day trip or a week-long excursion, our team can help you plan the perfect yacht charter vacation.
Empire Yachts is your one-stop shop for all your yacht rental in Dubai requirements. We cater to both individuals and groups with a wide range of boats and water sports equipment available for hire. Whether you're looking for an adrenaline-pumping adventure or a relaxing day out on the water, we have something to suit every taste and budget.
Contact us today.
let us help you plan the perfect yacht rental experience!
Our Range Of Exclusive Yachts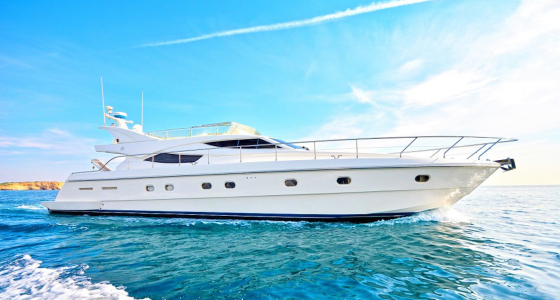 61 FT – LADY A YACHT
Welcome to the world of Lady A Yacht, where luxury and leisure come together to create an unforgettable experience.
This 61 FT beauty is the epitome of quality, with a sleek design and luxurious interior that will have you feeling like royalty. But it's not just the looks that make this yacht so unique – it's also the fantastic view.
So relax in style as you take in the stunning sights of the open water, or enjoy some quality time with friends and family in the spacious interior.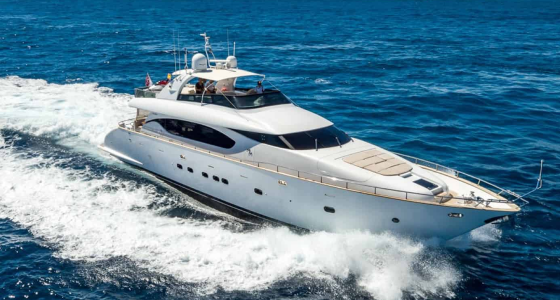 78 FT – LUXURY MIAORA
Introducing the Miaora, a luxurious 78 ft yacht that provides the ultimate experience in quality and comfort.
With stunning views of the water and an elegantly appointed interior, the Miaora is perfect for those who appreciate the finer things in life.
No detail has been spared in the design of this luxurious vessel, from the sumptuous furnishings to the top-of-the-line amenities. The Miaora is truly a work of art and provides the perfect setting for an unforgettable experience on the water.
Frequently Asked Questions
We have a wide range of yachts available for rent, from small to large ones that can accommodate up to 50 people. You can view our fleet of yachts here.
---
The rental price of a yacht depends on its size, the amenities it offers, and the duration of the rental. Contact us to get a personalized quote based on your requirements.
---
You can either contact us to book a yacht or fill out the online booking form on this link.
---
We accept all major credit cards and bank transfers.
---
Yes, you can cancel your booking, but please note that there is a cancellation fee of 50% if you cancel within 3 days of the rental date.
---
The rental price includes the use of the yacht, crew, fuel, and essential maintenance. Additional services such as food and beverage, water sports equipment, and other extras will be charged separately.
---