09 Jan
Exclusive Yacht Party in Dubai With Empire Yachts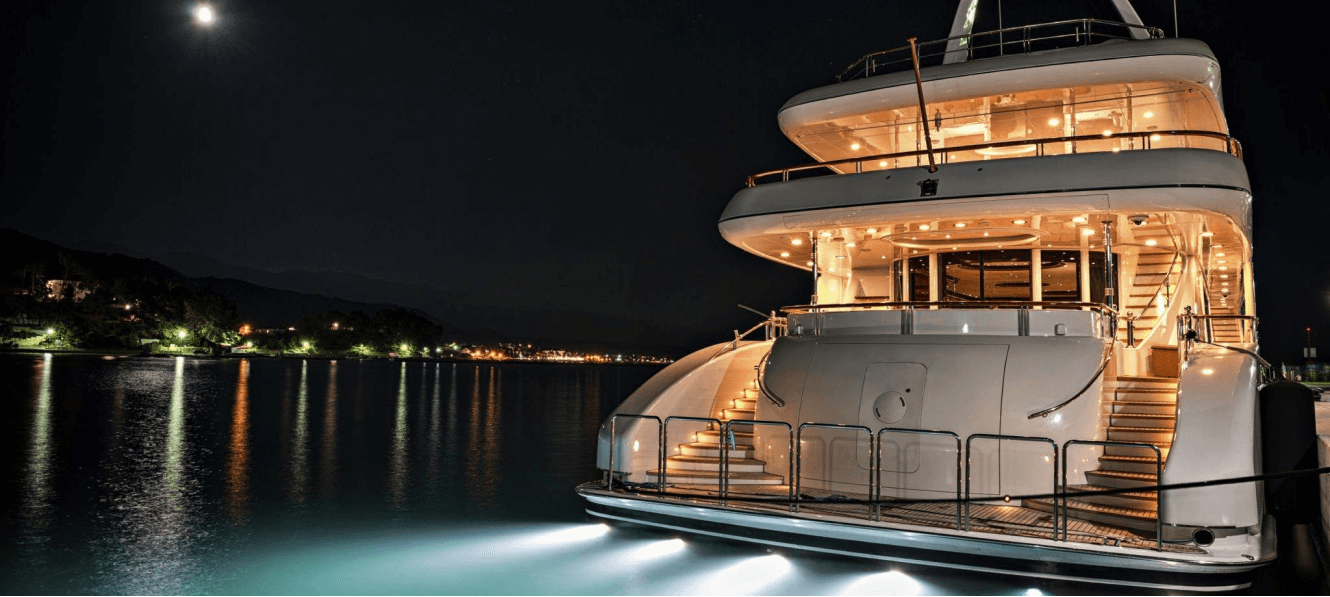 Exclusive Yacht Party in Dubai With Empire Yachts
If you're looking for an unforgettable party experience, look no further than Empire Yacht rental in Dubai. Whether you're celebrating a special occasion or just looking to let loose with friends, we guarantee you'll have a blast aboard our luxury party yachts. 
Contact us today to book your party yacht rental dubai!
An experience unlike any other with our Yacht Rentals
Our fleet consists of yachts of varying sizes, designed to accommodate small groups to luxurious parties with huge groups. Our fleet consists of Super Yachts, speed boats, and luxury catamarans.
If you're looking for party yacht rental dubai, you can expect nothing less than the best from us. We have many yachts to choose from, all equipped with the latest amenities and features.
A few from our yacht rentals include the following:
70 FT – DURETTI YACHT RENTALS
The enormous aft deck and flybridge of this 70-foot Cutting Edge Yacht offer panoramic views, appealing to those with an outdoor thirst for the sun. In contrast, the spacious interior offers plenty of room for parties.
96 FT – VERSACE MEGA YACHT RENTALS
The 96-foot Maiora Yacht embodies the epitome of luxury with its combination of beauty, charm, and elegance. Versace décor and design are used to create the meticulously built interiors of this mega yacht.
91 FT – AQUA MOTOR YACHT RENTALS
The 27.74-meter (91-foot) luxury yacht AQUA LIFE was created by Horizon Yachts and debuted in 2016. Scott Carpenter created the yacht's warm and contemporary interiors, accommodating up to eight charter guests in four opulent cabins. Four members of the crew are onboard, providing services.
85 FT – BLACK PEARL YACHT
With three suites, including a master suite and two double cabins, the Black Pearl 85 yacht can accommodate up to 30 guests in luxurious décor and an atmosphere that surpasses any boat in its class.
Click here to check on our other varieties of party yacht rental Dubai!
Get in touch with Empire Yachts to make your cruise memorable.

Empire Yachts Rental in Dubai guarantees a top-notch yacht charter experience. We will provide the finest boat rental solutions for you. Whether you're planning a corporate event, a wedding, an anniversary party, or a family gathering, we have the expertise, the yachts, and the services to make it a memorable experience. 
You can rely on our captains to keep you safe and secure on your vacation because they have more than 20 years of yachting expertise worldwide. Additionally, we have thrilling water activities that will blow your mind, including jet skis, banana boats, fishing, wake foiling etc.
So, to make your next event a truly unforgettable experience, check out our party yacht rental dubai services. You won't be disappointed!
Frequently Asked Questions