09 Jan
The Easiest Way To Find The-Perfect Yacht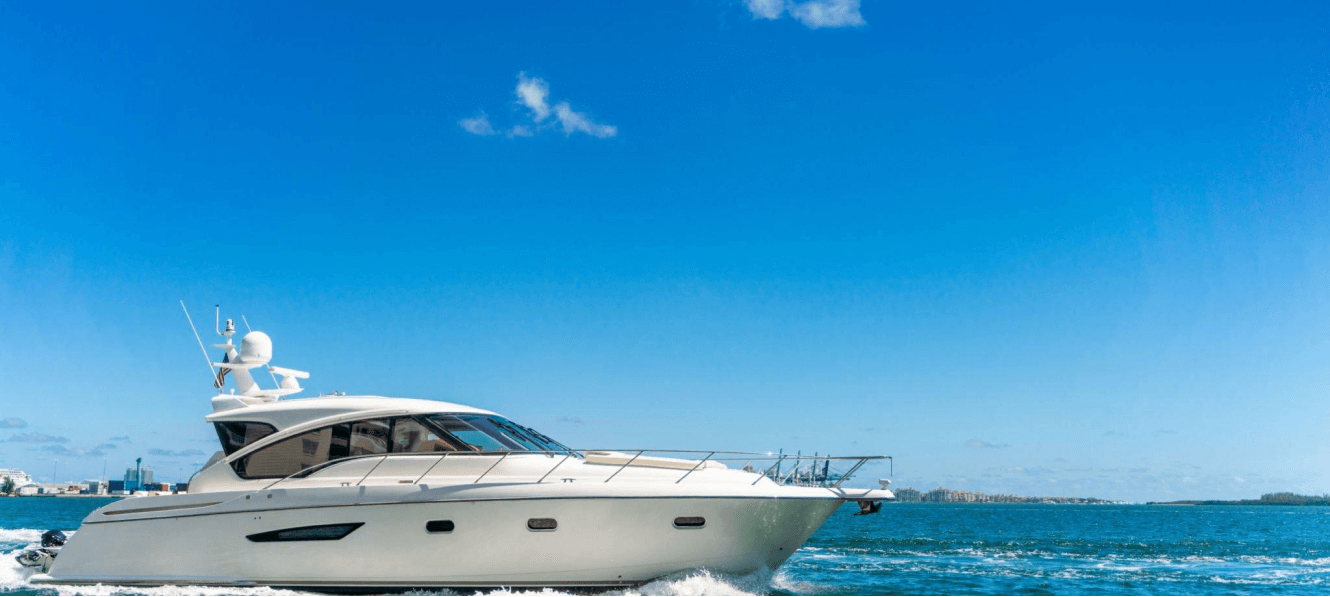 The Easiest Way To Find The Perfect Yacht!
When choosing the perfect yacht rental, there are three key factors: price, capacity, and amenities.
Price
Dubai Boat Rental Prices are important – you want to ensure you're getting good value for your money.
The price of a yacht rental can vary depending on several factors, such as the number of days you wish to rent it for, the location of the rental, and any additional services you may require. If you are looking to rent a yacht for a special event or occasion, you can expect to pay a premium price. However, you can find more affordable options if you are simply looking to enjoy a day or two on the water. 
Furthermore, if you want an accurate estimate of Dubai Boat Rental Prices, you can reach out to us at empire yachts and discuss your specific needs and budget. We will guide you through our process accordingly and show you the best offers that we provide.
Capacity
It's also important to consider capacity. How many people do you need to accommodate? Here are a few reasons why capacity is important to consider when renting a yacht. First, you want to ensure everyone on board is comfortable and has enough space to enjoy themselves. Secondly, you need to consider the weight of the passengers and their belongings when renting a yacht. Too much weight can strain the yacht and make it difficult to manoeuvre. Finally, you want to ensure that the yacht you rent has enough storage space for everyone's belongings. Considering these factors, you can be sure to have an enjoyable and stress-free experience when renting a yacht.

Amenities
There are a few key amenities that you should look for when renting a yacht. First, you will want to ensure plenty of space for everyone to sleep comfortably. There should also be a well-equipped kitchen to prepare meals on board. Additionally, you will want to ensure plenty of activities are available to keep everyone entertained. Finally, you will want to ensure that the yacht is well-maintained and that the crew is experienced and professional.
By taking the time to consider the important amenities, you can be sure that you rent the perfect yacht for your needs. With the right amenities, you and your guests will have everything you need for fun and relaxing vacation.
Amenities offered by Empire yachts:
Since we own our own fleet of yachts and establish industry standards, we are considered in the industry as pioneers in yacht chartering. We provide a wide range of yachts for hire with the highest quality standards at Empire Yachts Dubai.
The yachts on display are some of the best on the market and were hand-selected for their excellence. You can be confident that you're in good hands because of the experience and knowledge that has been accumulated to make the voyage on board as smooth as possible.
There are minimal and maximum capacity options for yacht rentals in Dubai, ranging from 10 to 45 respectively. It can accommodate overnight guests in the range of 6 to 12. It offers speeds between 12 and 28 knots. 

For more details, you can check out our page here or reach out to us by mail at charter@empireyachts.com.
Frequently Asked Questions