09 Jan
Treat your Eyes to the Stunning Palm Island in Dubai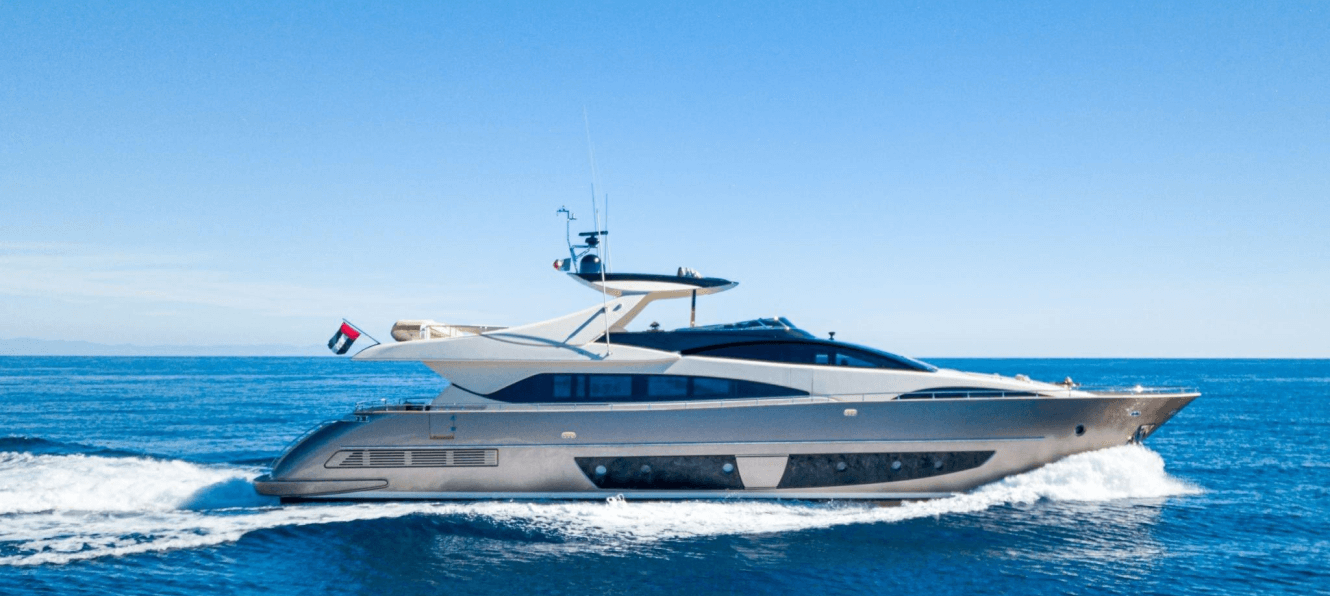 Treat your Eyes to the Stunning Palm Island in Dubai
Delve into the enthralling beauty of Dubai, one of the world's most luxurious and enticing tourist destinations. The Arab land is home to a plethora of exhilarating wonders like skyscrapers, museums, dunes, rich heritage resorts and hotels, adventurous water parks, and many more. One of its kind is the Palm Jumeirah, an artificial offshore island designed to resemble a palm tree when viewed aerially. The island houses several international hotels and other amenities for tourist enthusiasts to enjoy the view of their stay. Bask yourself on the breathtaking island in a boat charter Dubai, a facility available for rides or for a 2-3 day trip within the budget for tourists to opt for while travelling in the waters.
Amazing facts about Palm Jumeirah
The island is designed as an archipelago to facilitate many tourist spots to embark on a memorable and adventurous journey.
Of the three islands, palm Jebel, Deira and palm Jumeirah planned, Jumeirah is the one that got completed after a construction period of about 6 years.
The island is designed like a palm tree with fronds, crescents, a trunk, and a spine. The fronds are lined with beachfront mansions, adventure parks, and hotels.
For scenic transportation, the monorail is designed for about 4.8 km between the crescent to the mainland via the spine and trunk for tourists to have an experiential journey to view the spectacular landmarks at every stop.
A total of about 12000 palm trees are planted at Jumeirah to bring more connections for the tourists.
An artificial reef is built by sinking 2F-100 super sabre jet fighters to enable scuba diving.

Places to visit in Palm Jumeirah
With a stretch of about 5 km into the Arabian gulf, Palm Jumeirah embraces many facilities to attract tourists from around the globe. You can name any activity, and you will find a spot within the Palm of Jumeirah. Travel in and around Palm Jumeirah via a boat charter Dubai. Let's look at some of the interesting places in Palm Jumeirah.
Atlantis Aqua venture Waterpark
The world's largest water park adventure is located in Palm Jumeirah.

A day possibly is not enough to entirely cover the 105 waterslides.

An enriching place to witness marine animals.

A thrilling and edge-breaking adventurous kids-friendly waterpark in the world. 

Explore the specially designed lagoons for shark snorkelling and shark safari.


The Palm Fountain 
Engage in the dance of lights and water performed at the Palm Jumeirah.

The spectacular palm fountain is a visual beauty to be witnessed at night.

The fountain covers an area of 14000 sqm of seawater, towering at 105 metres high.

The fountain dances to music from around the world, a treat for tourists during twilight hours.

Operational hours: 7.00 pm to 10.30 pm (Saturday to Wednesday)
7.00 pm to 11.00 pm (Thursday and friday)
Dolphin Bay 
If you are waiting for an experience to be cherished forever, then try dolphin bay in Palm Jumeirah.

An artificial lagoon inhabited by a pod of dolphins in a sophisticated manner is sure to try hands-on during your visit.

Swim with the dolphins or scuba diving deep into the sea with professionals and dolphins in dolphin bay.

Engage with baby dolphins as they swim alongside the mother dolphin.

Duration: 1.5-hour session.
          So don't stop your vacation by limiting only to skyscrapers and dunes in Dubai. At the same time, many activities and places are available at the Palm Jumeirah as a treat for your eyes and your adrenaline rush.
Frequently Asked Questions