09 Jan
Why You Should Experience a Luxury Yacht Charter Dubai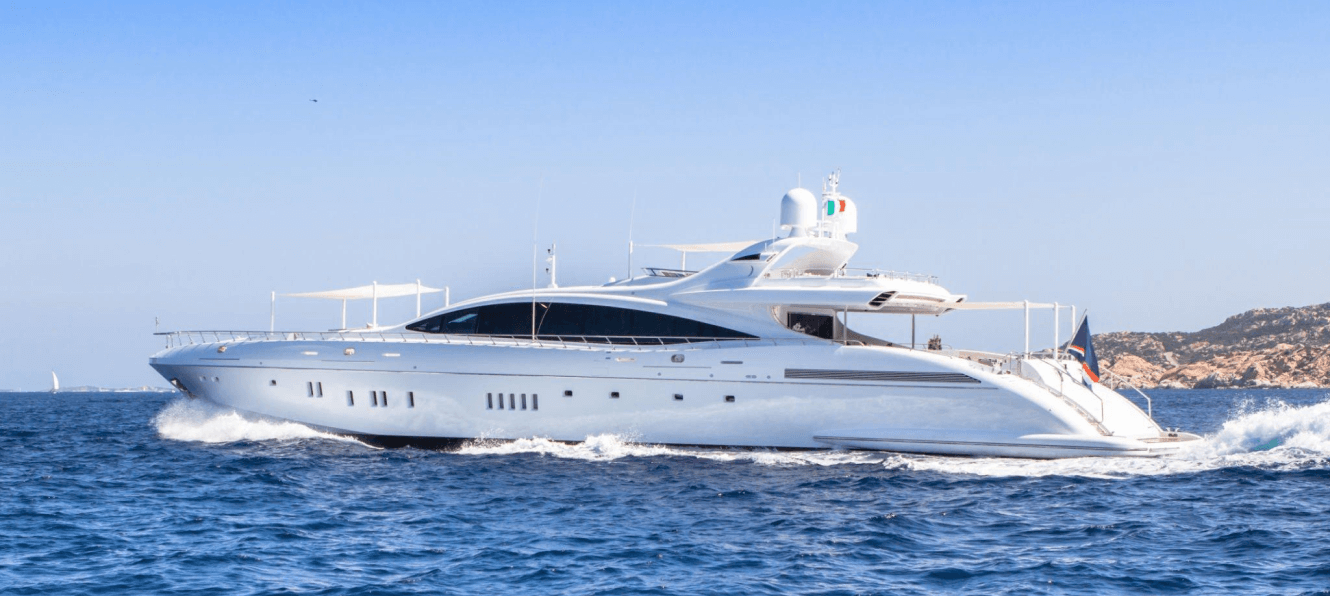 Why You Should Experience a Luxury Yacht Charter Dubai
A luxury yacht charter in Dubai is an experience not to be missed. With Empire Yachts, the moment you step aboard, you will be treated to the highest level of service and luxury. The beautiful Dubai skyline is the perfect backdrop for an unforgettable charter experience.
With Empire Yachts, you will have access to the best amenities and services onboard, and you will be able to enjoy the city's sights and attractions in style. A luxury yacht charter Dubai is the perfect way to treat yourself and your loved ones to a truly unique and splendour experience.
There are many reasons why renting a yacht with Empire Yachts is an excellent idea, however here are a few of them that can't be ignored:
Scheduling Options
You can choose how long you wish to spend on the water during the boat excursions with us. You can spend an entire day in the open air in Dubai, whether you go out for an hour or six hours.
Large attractions like Blue Water Island and the Ain Dubai Ferris Wheel can be seen during a brief 1-hour tour of the Dubai marina.
Privacy
Yacht charter Dubai is the perfect way to relax and escape the hustle and bustle of everyday life. You'll be able to enjoy the city's beautiful scenery and relax in luxury, and you won't have to worry about a thing.
Fantastic Service
You can select from various services in addition to the incredible benefits of having a tour of your own luxury yacht charter Dubai. Depending on your desired sensation while on the water, you can go for something very low-key or blast it out with something enormous. Whatever your requirement is, empire yachts will provide you with the perfect guide and service!
Thrilling adventures 
A distinctive way to experience Dubai's beautiful splendour is with a yacht rental mixed with your choice of activities. When you charter a boat in Dubai, you may add exhilarating watersports to your vacation. Empire Yacht in Dubai has the best range of boats and provides excellent service worth remembering, including fishing, jet skiing, banana boats and much more
Take Control of Your Vacation
Make the most of your time off by visiting Dubai correctly. As you cruise over the Persian Gulf aboard a luxury yacht that has been specially hired, you will be astounded by the views of one of the most beautiful cities in the world.
Yacht rentals are made easy with Empire Yachts.
Empire yachts have excelled in this field for over 16 years and precede any 5-star hotel. This implies that our yachts have perfect service quality and can meet unique customer requirements.
The yachts we have are among the best on the market and were chosen specifically for their quality. We offer the best yacht rental solutions for groups of friends, couples or families who want to travel the ocean together.
Empire Yachts participates in all facets of the yachting industry. Therefore, we provide ground representation for both owners and charterers. In every aspect of our organisation, we strive to retain an aura of exclusivity.
If you have any queries regarding yacht rentals, you can always call us at 050 240 0018  or mail us at charter@empireyachts.com.
Frequently Asked Questions