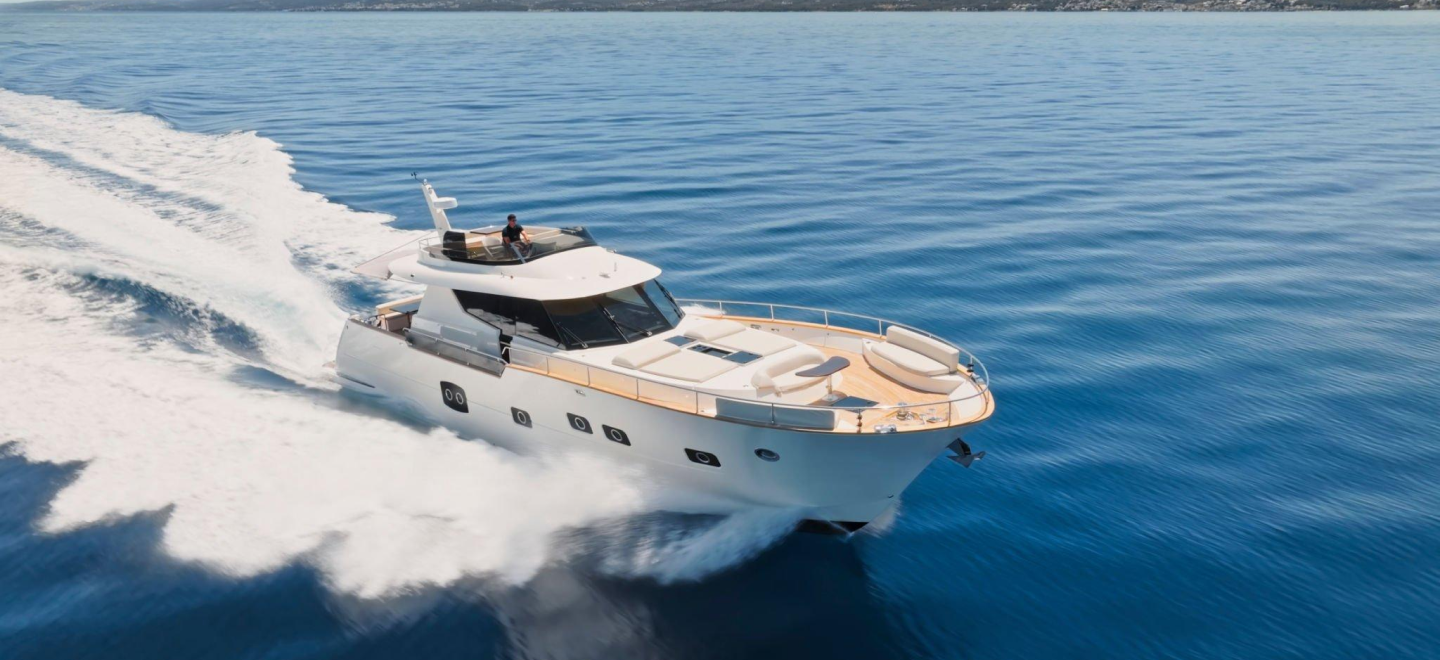 Experience Unparalleled Luxury at Empire Yachts: Amazing Boat Rental Dubai Marina!
Are you looking for a one-of-a-kind adventure in the majestic waters of Dubai Marina? Look no further than Empire Yachts!
Our amazing Boat Rental Dubai Marina offers you the chance to explore the stunning surroundings of Dubai Marina in style and comfort. With a wide selection of boats, ranging from luxurious yachts to adrenaline-pumping speedboats, Empire Yachts can make your marina experience truly unforgettable.
So don't wait – book a boat rental with Empire Yachts today and set sail on an adventure you won't forget!
Contact Now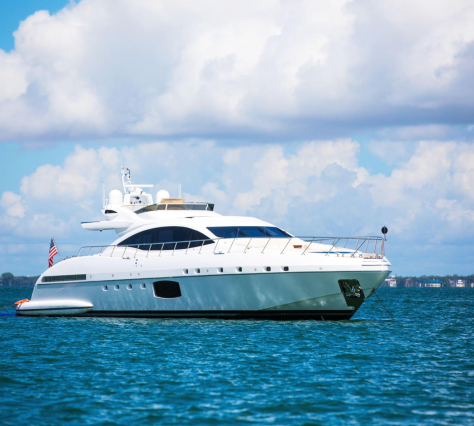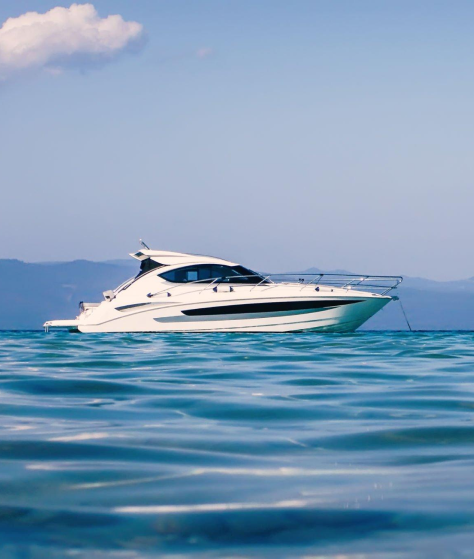 Pioneers of the Chartering Industry in the Dubai
When you think of the Dubai Marina, the first thing that comes to mind is probably the iconic skyline of glistening skyscrapers and luxury yachts. But what many don't know is that the chartering industry in the region also owes its success to one of the industry's pioneers, Empire Yachts.
Established in 2007, Empire Yachts was one of the first few yacht charter companies to set up shop in the region. Since then, we have been at the forefront of the industry, setting industry standards and benchmarks for the highest quality of service. We take pride in being the pioneers of the yacht chartering industry in the region and doing it a popular service.
At Empire Yachts, we offer a wide range of Boat Rental Dubai Marina, from luxury cruisers and sailing boats to fishing boats and speedboats.
Book Now
Safety & Security Assured
At Empire Yachts, we are committed to providing our guests with the most luxurious and safe boat rental experience in Dubai Marina.
With more than 20 years of yachting experience and an experienced team of certified captains and crew, we are proud to offer our clients the best in boat rental services.
Our boats are meticulously maintained and equipped with the latest navigation and safety equipment. Our captains and crew have undergone rigorous training and assessment, ensuring you have the best experience possible.
Safety and security are of utmost importance when you're on the water. That is why we take all the necessary steps to ensure that our boats are always in tip-top condition.
Our boats have all the necessary safety equipment, and our captains and crew always look for potential hazards.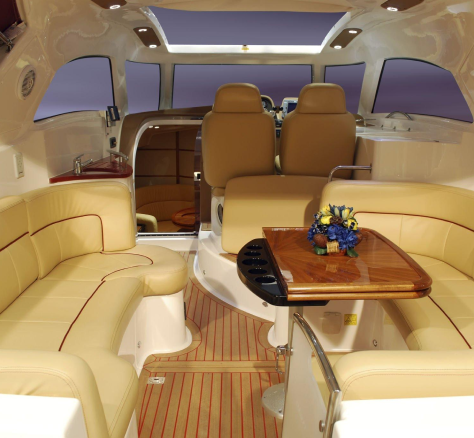 Maximum Comfort and Enjoyment
Our yachts come in a variety of sizes, ranging from 10 to 45 capacity, with a minimum and maximum capacity of 6 and 12 overnight guests, respectively. We also offer speeds ranging from 12 to 28 knots.
Our yachts come with other wide range of add-ons, such as Nespresso coffee, fresh fruit platters, soft drinks, sparkling and still water, bathroom supplies, bath towels, swimwear and more. Our yachts also have ample room for entertaining, and the large aft deck and flybridge provide panoramic views for those who love the outdoors.
Book Now
Make Memories Across the Most Iconic Destinations in Dubai!
If you are an adrenaline junkie, you can get your kicks from our thrilling activities like jetskiing, donuts, banana boat, fishing, wake foiling and wakeboarding. Our team of experienced captains and crew members will ensure that your experience is nothing short of fantastic. And if you want to relax and take in the iconic views of Dubai's skyline, we have the perfect yacht.
Our yachts and boats can accommodate up to 75 passengers so that you can make memories with friends and family in the most iconic destinations in Dubai. Whether it's the Blue Water Island, Jumeirah Beach Residence (JBR), Atlantis, Burj Al Arab or any other iconic destination, our luxurious yachts and boats will ensure you have a great time on the water.
Book Now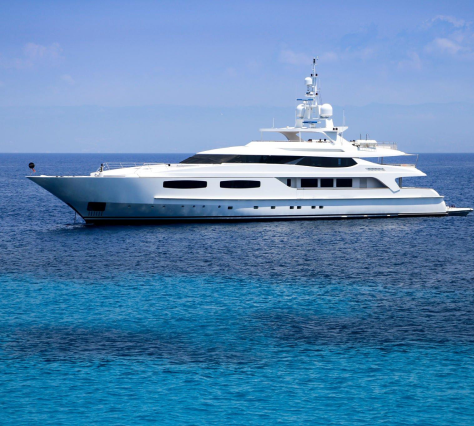 Your Perfect Choice for a Memorable Day Out On The Water
Whether you're looking for a luxurious and comfortable yacht rental in Dubai or a thrilling and adventurous day out on the water, Empire Yachts is a perfect choice. Our experienced team will take care of all your needs and ensure that you have a safe and enjoyable experience.
In conclusion, Empire Yachts is one of the region's most reputable and experienced charter companies, setting industry benchmarks and standards. With its fleet of luxurious boats, Empire Yacht Rental Dubai offers a wide variety of boats for hire, enabling customers to experience the highest level of comfort and satisfaction.
At Empire Yacht, our mission is to provide the best possible service to all our customers. Our team is always available to answer any questions and ensure you get the perfect boat for your needs.
So if you're looking for the best Boat Rental Dubai Marina, look no further than Empire Yachts. We guarantee a safe and enjoyable experience, and our team is always available to advise and assist whenever needed. Contact us today to find out more about our fleet and rental services.
Our Range Of Exclusive Yachts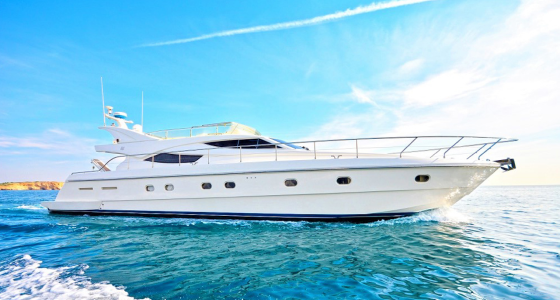 61 FT – LADY A YACHT
Welcome to the world of Lady A Yacht, where luxury and leisure come together to create an unforgettable experience.
This 61 FT beauty is the epitome of quality, with a sleek design and luxurious interior that will have you feeling like royalty. But it's not just the looks that make this yacht so unique – it's also the fantastic view.
So relax in style as you take in the stunning sights of the open water, or enjoy some quality time with friends and family in the spacious interior.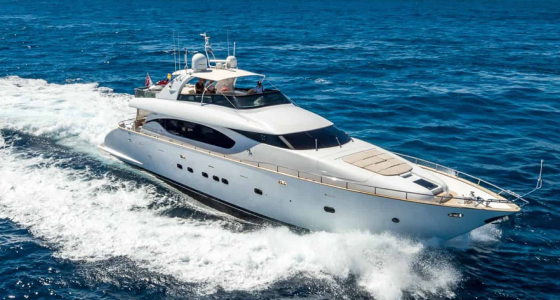 78 FT – LUXURY MIAORA
Introducing the Miaora, a luxurious 78 ft yacht that provides the ultimate experience in quality and comfort.
With stunning views of the water and an elegantly appointed interior, the Miaora is perfect for those who appreciate the finer things in life.
No detail has been spared in the design of this luxurious vessel, from the sumptuous furnishings to the top-of-the-line amenities. The Miaora is truly a work of art and provides the perfect setting for an unforgettable experience on the water.
Frequently Asked Questions
If the charterer cancels, there won't be any refunds. For complete information, please see https://empireyachts.com/terms/.
---
Yes, additional fees may depend on the services requested and the length of the rental period. Please contact us for more information.
---
Booking a yacht trip is appropriate following a weather check. Using the provided link, you can check the weather: https://www.accuweather.com/.
---
It is possible to have delays and harm the schedule of a yacht charter if the weather turns unfavourable, which will limit the number of locations you may visit.
---
You may bring your own food and beverages, yes.
---