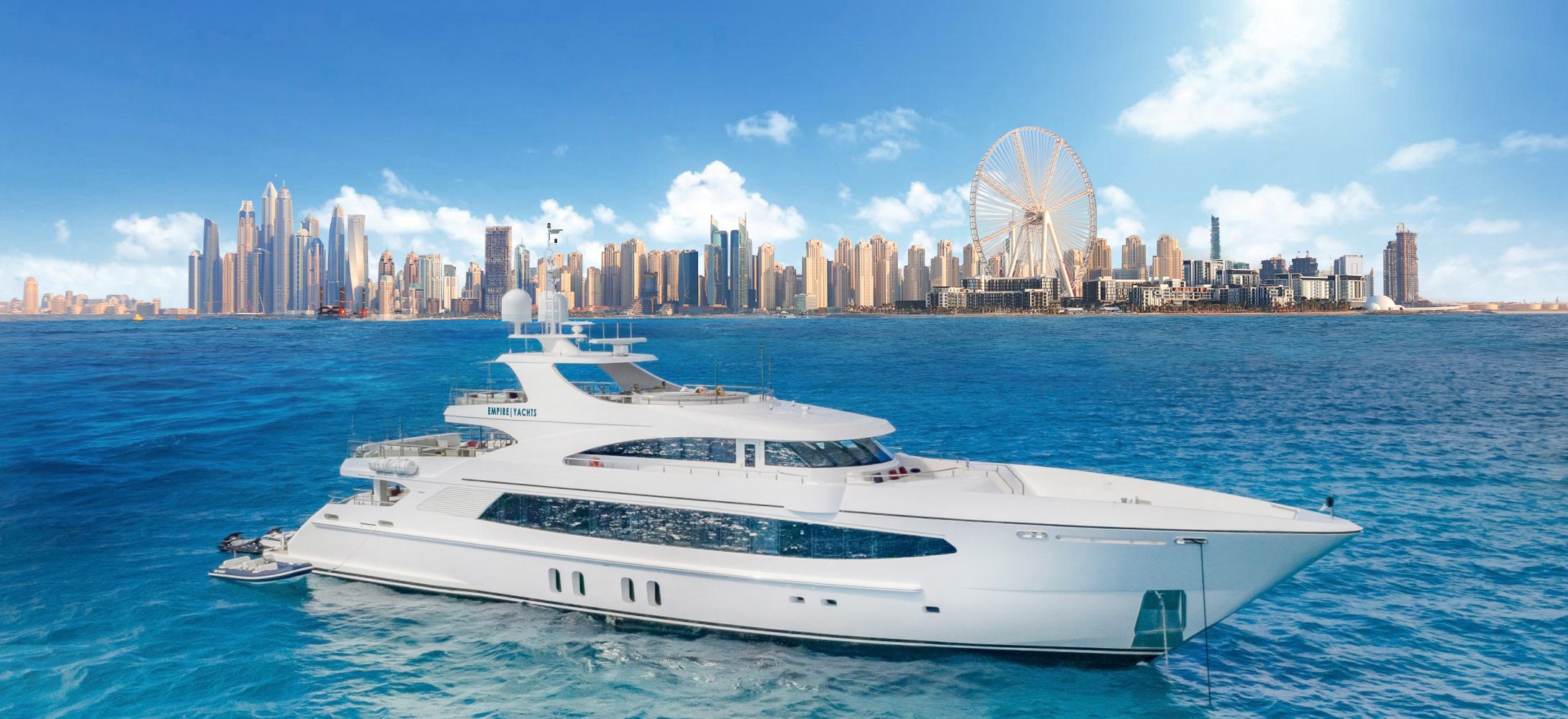 Boat Rental Dubai: The Best Way to Explore the City's Waterways
There's no better way to see Dubai than from the water.
It is a great way to relax, explore the city's sights, or get active. Empire Yachts Rental Services in Dubai is the perfect option for Boat Rental Dubai, no matter the occasion. There are a variety of boats to choose from, so you can find the perfect one. Explore breathtaking views of Dubai's skyline and coastline from your private deck, or zip around the city's waterways.
Contact Now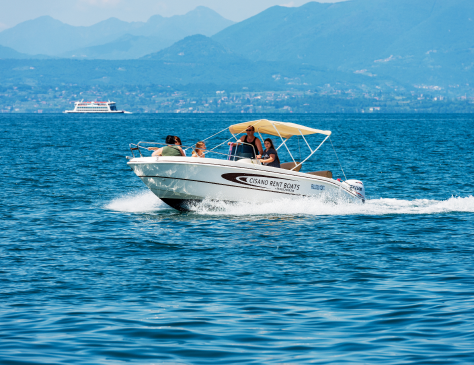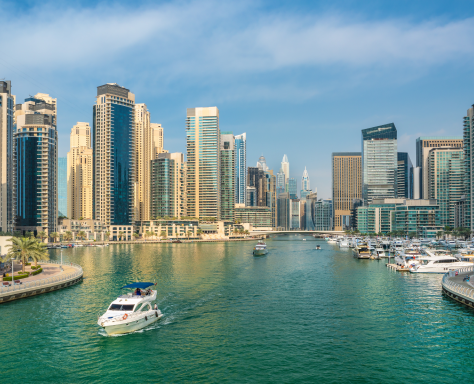 When renting a boat from Empire Yachts, you can expect nothing but the best. All of our boats are well-maintained and come equipped with all the amenities you need for a comfortable and relaxing experience. Our experts will help you with even the most niche needs, right from selecting the proper boat to planning your itinerary.
So what are you waiting for? Get in touch with us right away!
Contact Now
Empire Yachts Rental Services In Dubai
Empire Yachts offers a wide variety of boat rental Dubai options to suit your needs and craft truly unique boating experiences. We have a fleet of yachts, powerboats, and jet skis available for rent. So whether you're looking to relax or get active, we have the perfect Yacht Rental Dubai option for you. Our safety officers ensure you have a safe and enjoyable experience while out on the water. Moreover, our suite of packages can be customized to fit your budget and needs.
In addition to boat rentals, Empire Yachts also offers a variety of watersports options. If you're looking for an adrenaline-pumping experience, try wakeboarding or wake foiling. Our team can also provide you with lessons if you're new to the sport. Empire Yachts is your one-stop-shop for all your Dubai watersport needs!
Highlights Of Our Rental Services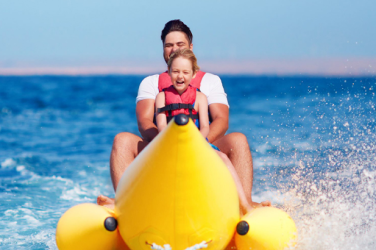 Jet Ski
Choose from our selection of the latest models of Kawasaki and Sea-Doo jet skis. Whether a quick thrill or a leisurely ride, we have something for every occasion. Our jet skis come with all the necessary safety gear, and our experienced staff will provide you with a comprehensive safety briefing before you set off.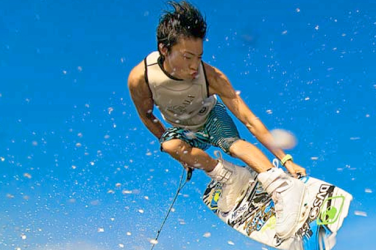 Wake Boarding
Want to try something new on your Dubai boat rental? Why not give wakeboarding a go! Empire Yachts offers a range of different-sized wakeboards for rent with the necessary safety gear. Our experienced instructors will train you and get you accustomed to riding in no time. We have all the latest equipment, including boats specifically designed for wakeboarding.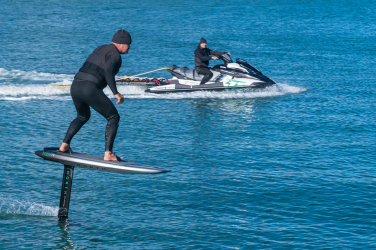 Wake Foiling
If you're looking to add a little excitement to your Dubai boat rental, we recommend trying out wake foiling. This watersport is perfect for those looking for an adrenaline-pumping activity. With a foil board attached to your boat, you'll be able to glide across the water at high speeds, providing an unforgettable experience.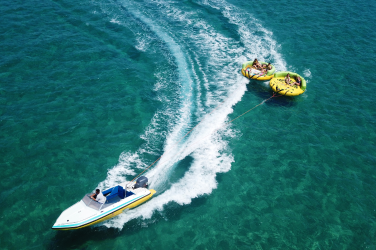 Donuts
One of our most popular activities is our water donuts. These giant inflatable rafts are perfect for groups of friends or family, and they are sure to provide hours of fun. Soak up the sun as you float around on the water, or take advantage of the built-in attachment and tow it behind the yacht for an even more exhilarating experience.
Empire Yachts is your one-stop shop for all your yacht rental in Dubai requirements. We cater to both individuals and groups with a wide range of boats and water sports equipment available for hire. Whether you're looking for an adrenaline-pumping adventure or a relaxing day out on the water, we have something to suit every taste and budget.
Contact us today.
let us help you plan the perfect yacht rental experience!
Frequently Asked Questions
You can rent the boat for a minimum of 2 hours or a maximum of 3 days.
---
We allow guests to cancel their reservations up to 48 hours before your scheduled rental time. Additional charges may apply for extra hours, other services, or additional guests.
---
You can make a reservation by contacting us through our website or by calling us at 050 2400018
---
Dubai Boat Rental prices vary depending on the type and size of the vessel and the duration of the rental. However, you can expect to pay anywhere from AED 300 to AED 5000 per hour for a motorboat and AED500 to AED 5000 per hour for a yacht.
---
There are many reasons you should consider Empire Yacht rental services in Dubai. We offer multiple boats and watercraft to choose from. We also have a team of experienced professionals who can provide lessons and safety briefings. Lastly, we offer competitive rates that are sure to fit your budget!
---
We have a wide selection of boats available for rent, including motorboats, yachts, catamarans, banana boats, and donuts.
---
The rental price includes the use of the boat, the fuel, and the necessary safety gear.
---
Yes, we offer an extensive range of luxury yachts in Dubai. All of our yachts come complete with a captain and crew and all the necessary safety gear
---