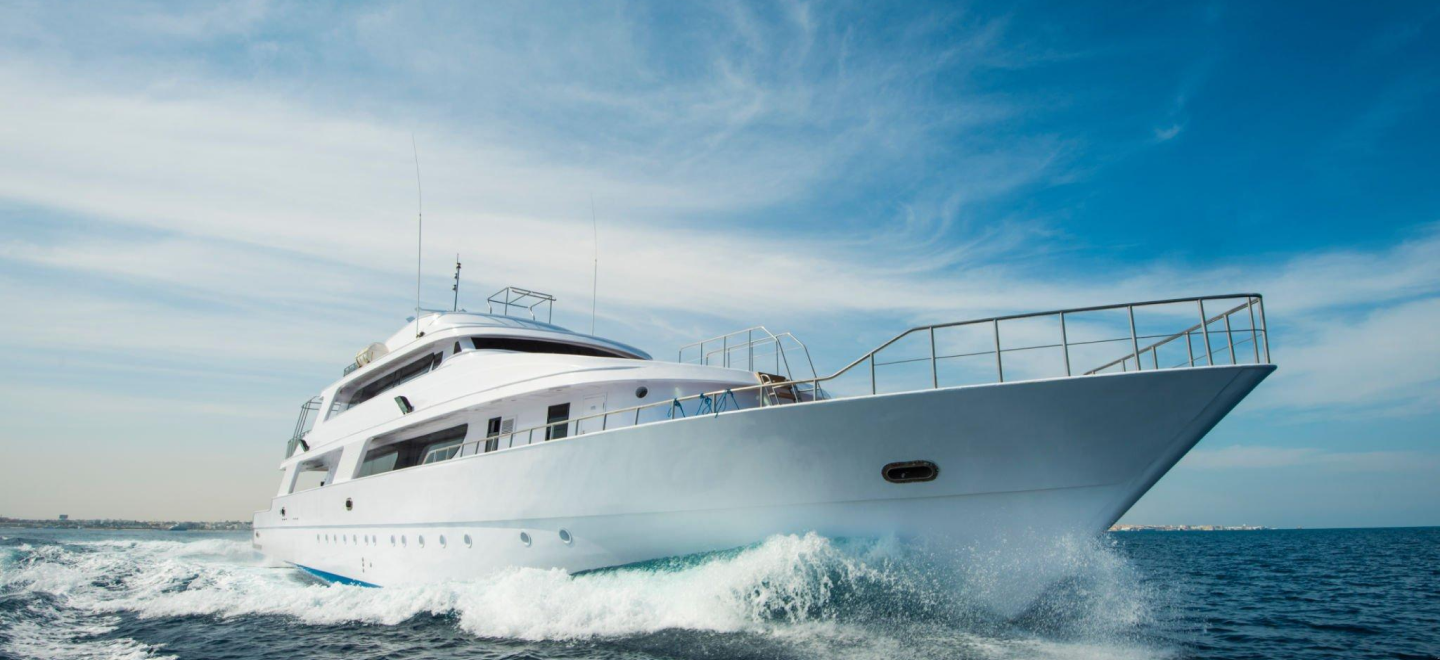 Get Professional yacht hire Dubai Service with Empire yachts!
Are you ready to experience the luxury of yacht hire Dubai?
Look no further than empire yachts for all your yacht hire needs.
Empire Yachts is the leading yacht rental service in Dubai, offering exceptional quality boat charters for all occasions. From romantic dinners to corporate events and family reunions, we have the perfect yacht for your needs.
Contact Now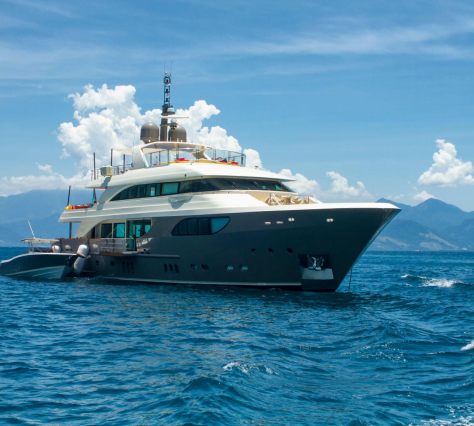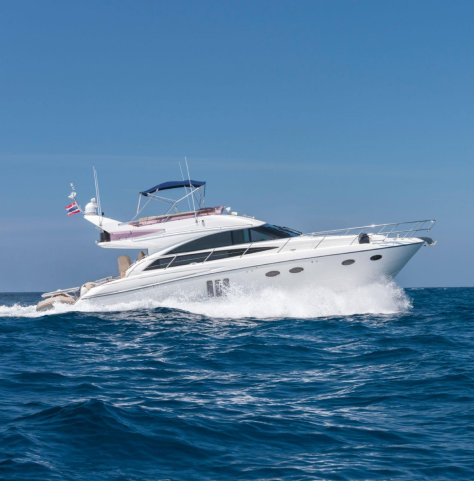 The leading yacht hire dubai
Empire Yachts will transform yacht rentals in Dubai. Any needs you may have for boat rentals, we have covered. Our Rental Executives are on hand to handle all aspects of planning your individual and private yacht charter, from arranging meals and decorations to pick-up and drop-off.
From the first minute you get in touch with us, we will carefully listen to every specific request you have for your private charter. We will give you advise on the best boat rental possibilities.
Your customised itinerary on the most suitable yacht rental Dubai vessel satisfies your requirements
Book Now
The Ultimate Yacht Rental Adventure with Empire Yachts
When you book a yacht rental with Empire Yachts, you can choose from various activities, including Jet Ski, Donuts, Banana Boat, Fishing, and Wake Foiling & Wake Boarding.
We also provide catering, music systems, and other amenities to make your experience more memorable.
Our staff will also help you plan your route and provide a detailed itinerary.
We also provide flexible payment options, so you can choose one that fits your budget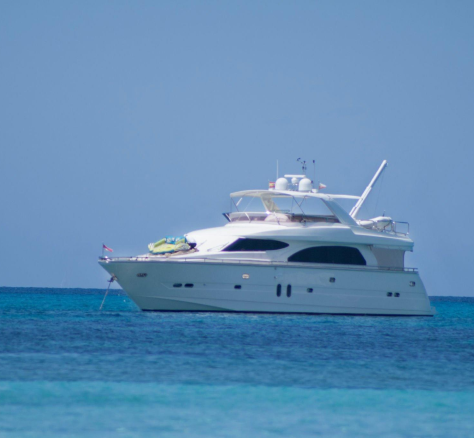 Rental Packages for Any Budget & Preference
Our yacht rental agency offers a range of packages to suit any budget and preference, whether you are looking for an hourly rental or a full-day cruise.
For those looking for a short and sweet experience of luxury cruising, our hourly packages range from 900 to 3,000 AED. These packages include access to our range of luxury yachts, complete with a fully trained and experienced crew and all the necessary amenities for your perfect sailing experience.
For those looking for a more ample and luxurious experience, our full-day rental packages range from 5,400 to 18,000 AED. These packages provide our guests exclusive access to our range of premium yachts, complete with a fully trained and experienced crew and all the necessary amenities for the most exquisite sailing experience.
Book Now
Exceptional Service with Empire Yachts
Our knowledgeable and considerate staff are committed to providing you with the best experience possible, from when you arrive to when you depart. We understand the importance of ensuring everything goes smoothly, and the safety of our passengers is always our primary concern. Empire Yachts rental Dubai has looked around the world to assemble the best crew. They have experience renting out yachts throughout the Caribbean and the Mediterranean for more than twenty years.
Each team member was carefully chosen to ensure they were of the greatest calibre and level of competence. The crew is first and foremost on hand to ensure you have the greatest trip possible while overseas.
Book Now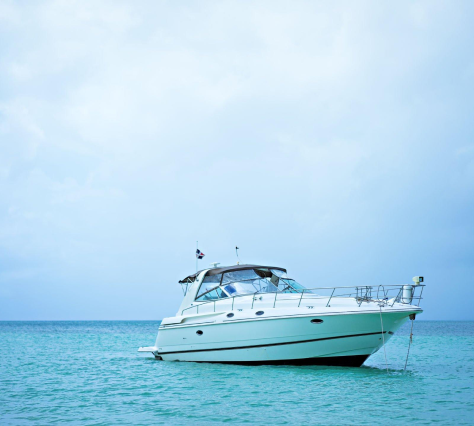 Book Your Dream yacht hire dubai with Confidence
Empire Yachts Rental Dubai guarantees fantastic quality boat charters. We are knowledgeable, considerate, and have incredible attention to detail, which sets us apart from other yacht rental companies in Dubai.
Empire Yachts participates in all facets of the yachting industry. Therefore, we provide local representation for both owners and charterers. In every facet of our organisation, we strive to retain an air of exclusivity. We will provide the finest boat rental solutions for you. Your customised route on the best boat that satisfies your needs for any yacht charter in Dubai.
Your luxury charter vacation fantasy will come true at our one-and-only 5-star "Port of Call" in Dubai.
So, what are you waiting for? Book your yacht rental in Dubai with Empire yachts today and make your dreams come true!
Our Range Of Exclusive Yachts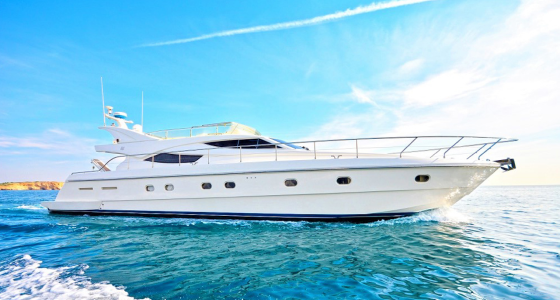 61 FT – LADY A YACHT
Welcome to the world of Lady A Yacht, where luxury and leisure come together to create an unforgettable experience.
This 61 FT beauty is the epitome of quality, with a sleek design and luxurious interior that will have you feeling like royalty. But it's not just the looks that make this yacht so unique – it's also the fantastic view.
So relax in style as you take in the stunning sights of the open water, or enjoy some quality time with friends and family in the spacious interior.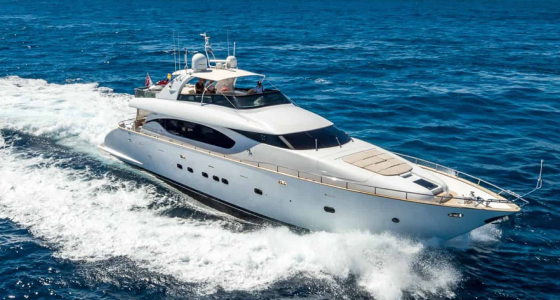 78 FT – LUXURY MIAORA
Introducing the Miaora, a luxurious 78 ft yacht that provides the ultimate experience in quality and comfort.
With stunning views of the water and an elegantly appointed interior, the Miaora is perfect for those who appreciate the finer things in life.
No detail has been spared in the design of this luxurious vessel, from the sumptuous furnishings to the top-of-the-line amenities. The Miaora is truly a work of art and provides the perfect setting for an unforgettable experience on the water.
Frequently Asked Questions
The basic guideline is that, as with most holidays or vacations, the less luggage you bring, the better. Yacht chartering holidays and vacations are no exception to this truism. Think about the activities you will be engaging in while on your specific charter to assist you in packing. You might spend some of your free time swimming or tanning while enjoying a delicious seafood meal at other times. What is advised to bring depends on the charter type and the destination. For special charters, we can advise you on what to bring.
---
Sailing season on a yacht in Dubai is when the sea is calm, and the weather is warm enough to enjoy a leisurely cruise on a yacht in the city. The sailing season usually starts in November and runs until April.
---
Yes. As a visitor to Dubai, it is important to obey the local rules and regulations while yachting in the city. All our yachts are registered with the Dubai Maritime City Authority (DMCA) and have valid licenses. Additionally, all our yachting activities comply with the local laws, regulations and safety standards prescribed by the UAE Maritime Law. Furthermore, all passengers must wear lifejackets at all times and obey the safety instructions of the captain.
---
We are available from 9:00 AM -10:00 PM, 7 days a week. Feel free to contact us anytime!
---
The number of passengers and the size of the yacht will determine this. There will definitely be a captain and a cook/sailor. Typically 2-3 staff for yachts with 4 cabins, 3 for yachts with 6 cabins, and 4-6 for yachts with more than 8 cabins and super luxury yachts.
---