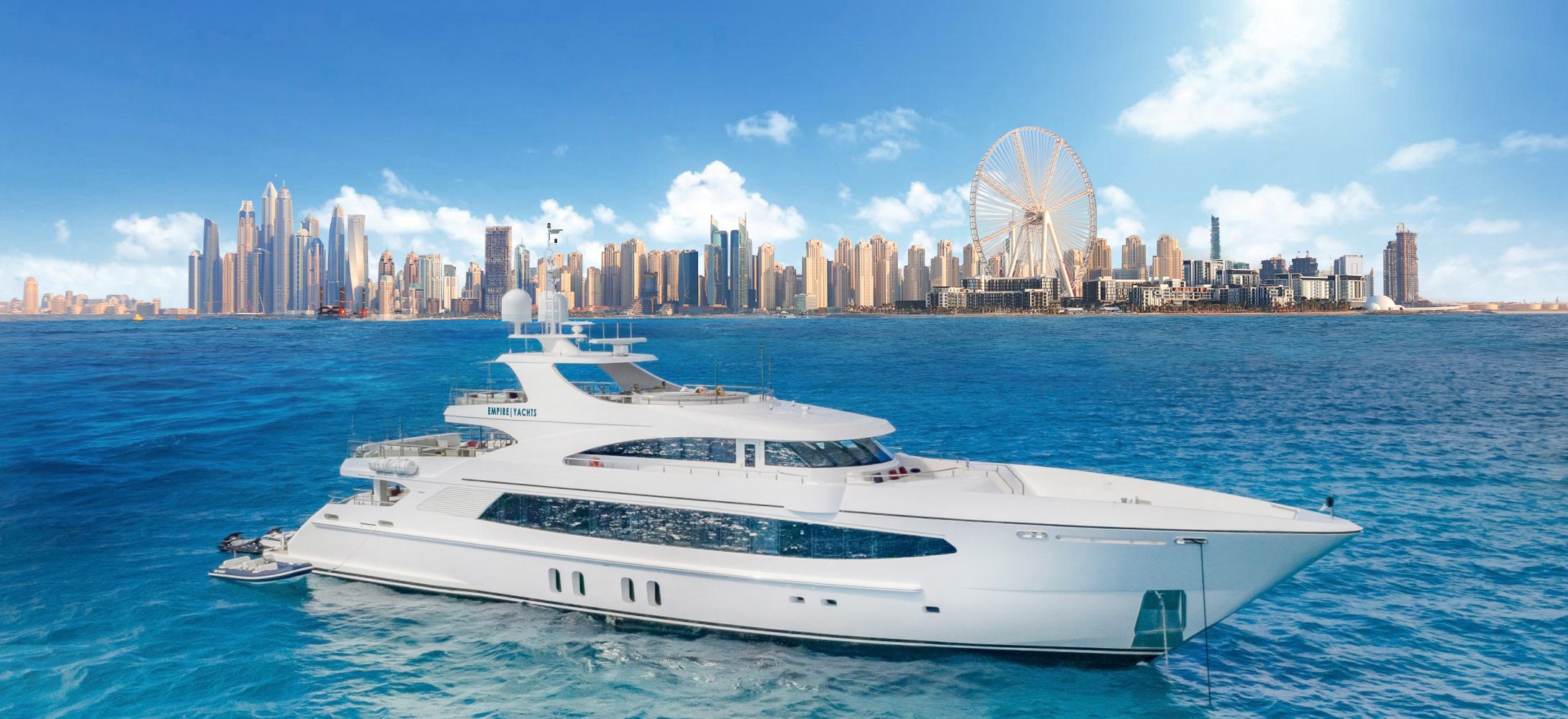 Yacht Rental Dubai Marina – the perfect way to relax and enjoy your vacation!
If you're looking for a unique and relaxing way to enjoy your Dubai vacation, consider a luxury yacht rental Dubai Marina. With its beautiful views of the Arabian Gulf, Dubai Marina is the perfect place to kick back and relax aboard your own private yacht.
Empire Yachts Rental Services In Dubai offers various options to suit your budget and vacation needs. So whether you're looking for a luxurious yacht to enjoy a romantic getaway or a family-friendly option with plenty of activities, we have the perfect yacht rental in Dubai for you.
Contact Now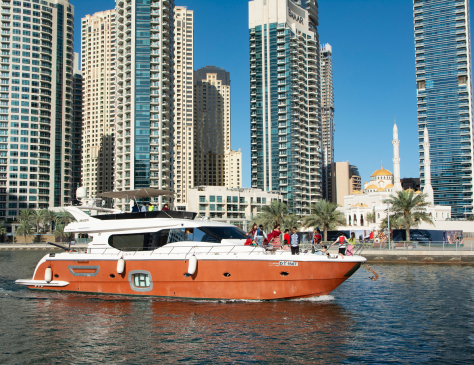 Reasons to consider luxury yacht rental Dubai Marina
1. Reasons to consider luxury yacht rental Dubai Marina
No other place can offer you the same level of luxury and comfort as Dubai Marina. From the moment you step onboard, you will be pampered with first-class service and attention.
2. Breathtaking Views
Dubai Marina offers stunning views of the skyline, making it the perfect place to relax and take in the sights.
3. World-Class Amenities
Dubai Marina is home to some of the city's best restaurants, bars, and shops. There is something for everyone here, making it the perfect place to spend a day or night out in town.
4. Convenient Location
Dubai Marina is centrally located in the heart of Dubai, making it accessible to all of the city's major attractions.
5. Water Sports
Dubai Marina is the perfect place to try your hand at some of the city's most popular water sports, such as jet skiing and parasailing.
6. Affordable Pricing Options
Our competitive pricing options bring you unmatched value for your money. Choose from various package options to find the perfect fit for you.

If you are looking for a luxury Yacht Rental Dubai Marina and a truly relaxing vacation experience, then Empire Yachts Rental Services In Dubai is ideal.
BOOK NOW
Why Opt For Empire Yachts Rental Services In Dubai?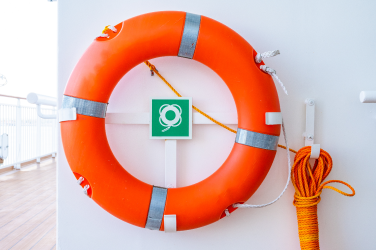 Safety Protocols
Empire Yachts is committed to providing a safe and fun experience for our customers. We have put numerous safety protocols to ensure that everyone enjoys their time on the water.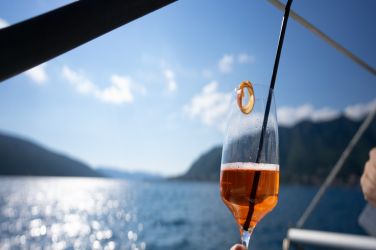 Value For Money
We ensure the maximum bang for your buck without compromising on the quality of our services. No matter if you need a yacht for a day trip or an extended vacation, we have got you covered.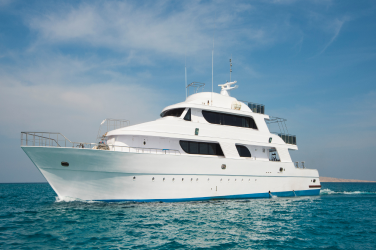 Unparalleled Customer Service
Our team is always on hand to offer the best advice and assistance. They leave no stone unturned to ensure that your experience with us is memorable.
Explore Our Stunning Range Of Yachts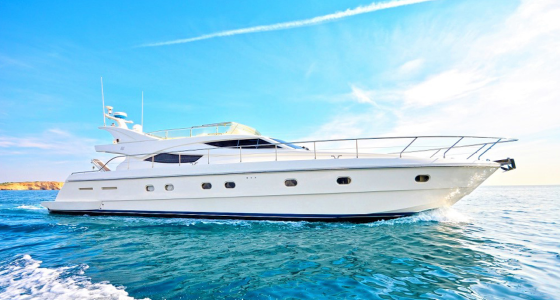 70 FT – DURETTI YACHT RENTAL DUBAI
A sleek and luxurious yacht that will turn heads, this beautiful vessel features an elegant design with plenty of premium amenities to make your time on the water truly unforgettable. Built with quality in mind, the yacht's interior is absolutely stunning, with comfortable furnishings and plenty of space to relax or entertain guests.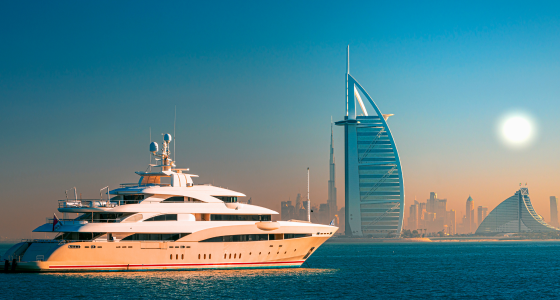 96 FT – VERSACE MEGA YACHT RENTAL DUBAI
Differentiate yourself with the exclusive 96 FT – VERSACE MEGA YACHT. This yacht's interior is designed by world-renowned Versace, ensuring that you and your guests enjoy a luxurious experience. The views from this yacht are incredible, and the quality is unmatched. So whether you're looking to have a private party or an unforgettable corporate event, the 96 FT – VERSACE MEGA YACHT is a perfect choice.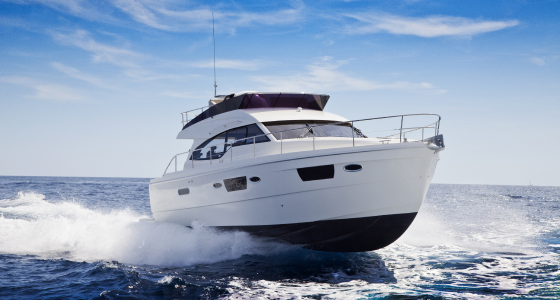 91 FT – AQUA MOTOR YACHT RENTAL DUBAI
The 91 FT Aquamotor Yacht is an incredible vessel that provides an unrivaled experience on the water. The interior is expertly crafted with only the finest materials, and every detail has been designed to provide the utmost comfort and enjoyment. So whether you're relaxing in the spacious living area or taking in the stunning scenery from the deck, you'll feel like you're in a world of your own aboard this remarkable yacht.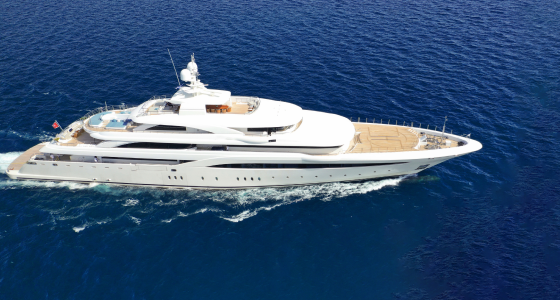 65 FT – LUXURY CATAMARAN RENTAL DUBAI
The 65 FT LUXURY CATAMARAN is the epitome of style, comfort, and class. Experience the ultimate in luxury with the 65 FT LUXURY CATAMARAN. This spacious vessel is perfect for entertaining guests or relaxing in style. The large windows deliver amazing views of your surroundings, while the top-of-the-line amenities ensure comfort and convenience.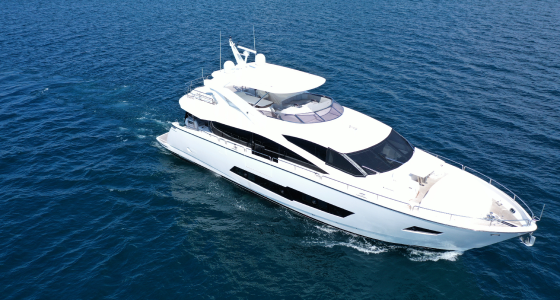 62 FT – FERRETTI YACHT RENTAL DUBAI
A comfortable and stylish interior, a view that is second to none, and a truly unforgettable experience – that's what you can expect from the 62 FT Ferretti Yacht. This incredible yacht features a spacious and well-appointed interior, complete with all the amenities you need for a comfortable and enjoyable journey.
Empire Yachts is your one-stop shop for all your yacht rental in Dubai requirements. We cater to both individuals and groups with a wide range of boats and water sports equipment available for hire. Whether you're looking for an adrenaline-pumping adventure or a relaxing day out on the water, we have something to suit every taste and budget.
Contact us today.
let us help you plan the perfect yacht rental experience!
Frequently Asked Questions
Yes, the minimum yacht rental period is 2 hours, and the maximum rental period is 2 days.
---
Yes, we require a 50% deposit to confirm your reservation. The balance is due upon arrival.
---
Cancellations made more than 7 days in advance will receive a full refund. Cancellations made 3 days or less in advance will forfeit the paid amount.
---
No, you do not need to be an experienced sailor for yacht rental in Dubai. However, we require that you have a valid boating license if you wish to operate the vessel yourself.
---
Yes, we offer discounts for rentals of 2 days or more. Please contact us for more information in this regard.
---