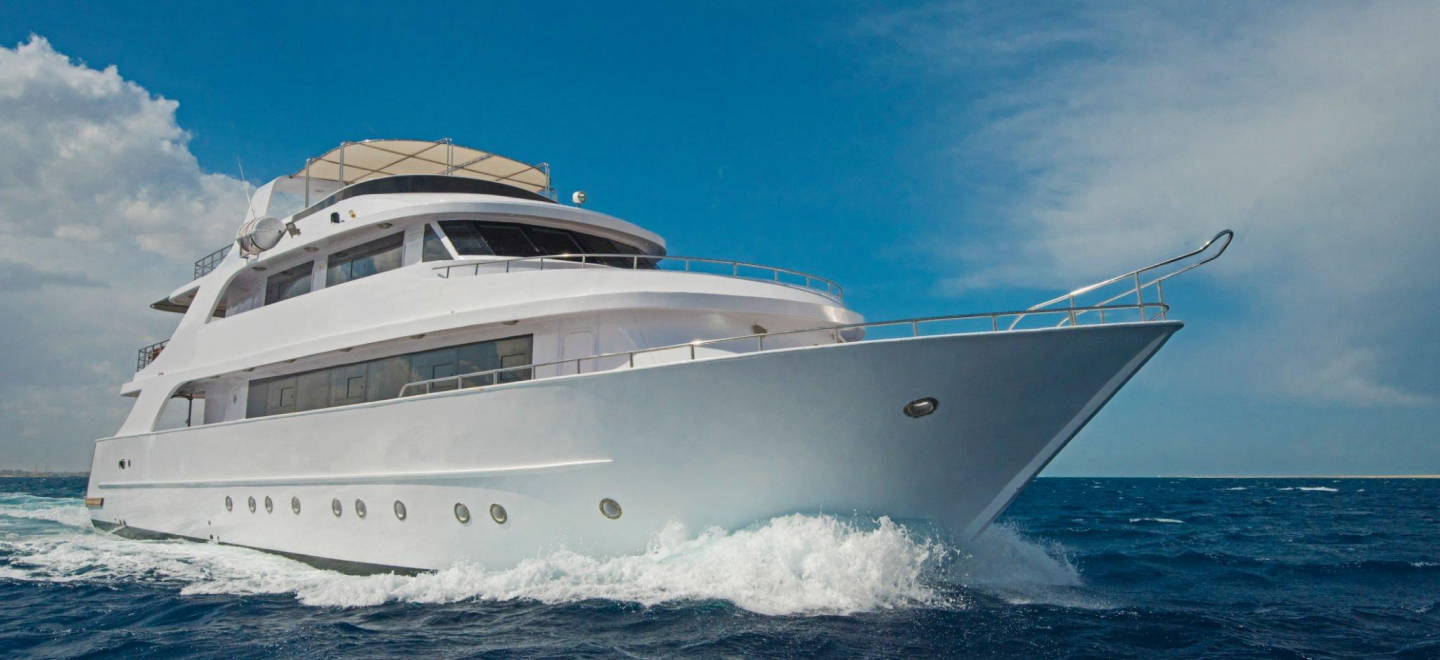 Enjoy the Finest Yacht trip Dubai Excursion with Empire Yachts
A Yacht trip Dubai is a unique experience. It provides practically all the amenities you might need while on vacation. Additionally, it presents you with various possibilities. The most thrilling and reasonably priced way to travel and spend time with your loved ones is on a boat. On that note, Empire Yacht is dedicated to providing the highest quality yacht rentals and excursions for both private and corporate. We offer a variety of yachts and excursions to make you feel relaxed and pampered. With affordable prices that fit everyone's budget, we are sure you will enjoy your trip with us!
Book Yours Now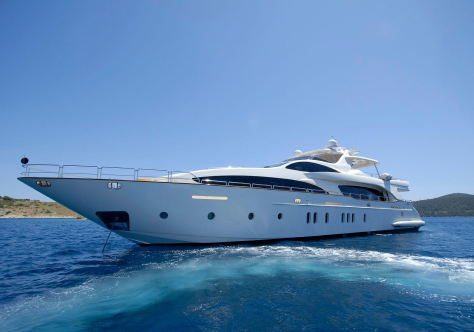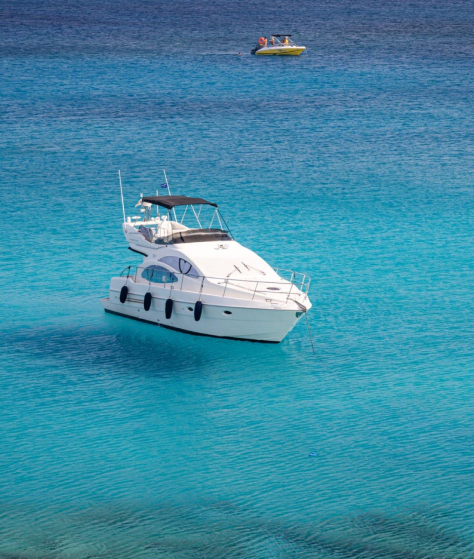 What Yachting Feels Like with Empire Yachts
If you have never gone yachting or if you believe you would become bored or uneasy from the water, you are mistaken on so many levels. Because with Empire Yachts, Yacht trip Dubai becomes very entertaining and interesting. With so many services provided on the boat by Empire Yachts, you can never get bored. It's not like you'll spend the entire time on the yacht. Actually, you would have the opportunity to unwind on a beach you had never been to, discover an island you had only ever seen on television, climb a hill, take in the breathtaking natural beauty that would transport you away from reality, and much more.
When you first step onto our deck, you'll be astounded by the beauty around you and eager to see what is in store. The crew's training guarantees a safe voyage with unmatched service.
Book Now
Boosts Your Sensation of Freedom with a Yacht Trip
Yachting gives a fantastic sense of freedom since it allows you to glide across the ocean without effort, cutting through the waves as the wind fills the sails.
If you have the appropriate boat, crew, and wind right during a race, you may move quickly and truly understand time, space, exhilaration, and life.
The hectic world you're accustomed to begins disappearing as you start the Yacht trip Dubai with Empire Yachts. Things that happen on land become minor worries as you sail away from the coast
Everything important is located in or close to the boat, which is considered the center of the universe.
The delight and difficulty of the voyage itself are more important than the destination you are traveling to.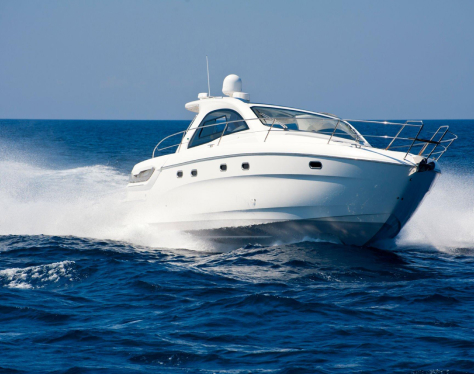 What are the Specialities of Yacht Trip Dubai?
Exclusive and personalized experience
Scenic views and a serene atmosphere
Comfort and luxury
Variety of activities
Flexibility in itinerary
Memorable experience.
Book Now

Why you should take a yacht trip Dubai With Empire Yachts
Whether you're looking for a superyacht to use with all of your pals to cruise the ocean or a yacht rental to enjoy with your significant other, we have everything for you. We offer hand-selected boats that represent some of the market's best. You can enjoy the excellence of Dubai City on a private or common yacht. You will go on a trip with our knowledgeable crew, which is both exceptional and unforgettable. We have made it simpler to appreciate one of Dubai's most famous sights by providing unimpeded city views, individualized service, and specialized itineraries. So, don't waste time, book your yacht trip Dubai
Our Range Of Exclusive Yachts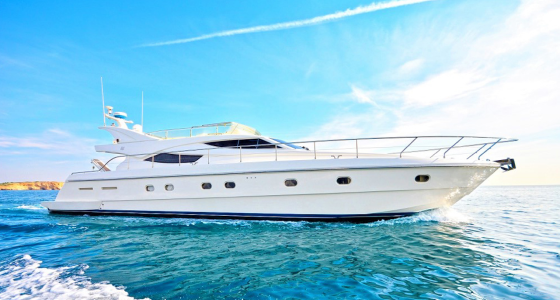 61 FT – LADY A YACHT
Welcome to the world of Lady A Yacht, where luxury and leisure come together to create an unforgettable experience.
This 61 FT beauty is the epitome of quality, with a sleek design and luxurious interior that will have you feeling like royalty. But it's not just the looks that make this yacht so unique – it's also the fantastic view.
So relax in style as you take in the stunning sights of the open water, or enjoy some quality time with friends and family in the spacious interior.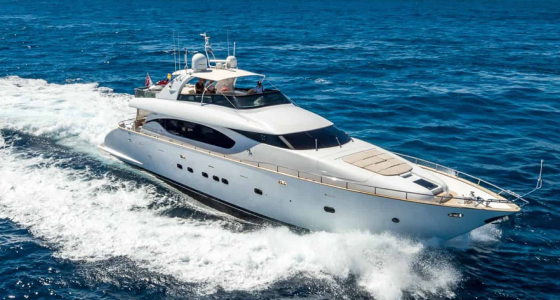 78 FT – LUXURY MIAORA
Introducing the Miaora, a luxurious 78 ft yacht that provides the ultimate experience in quality and comfort.
With stunning views of the water and an elegantly appointed interior, the Miaora is perfect for those who appreciate the finer things in life.
No detail has been spared in the design of this luxurious vessel, from the sumptuous furnishings to the top-of-the-line amenities. The Miaora is truly a work of art and provides the perfect setting for an unforgettable experience on the water.
Frequently Asked Questions
The crew on the Empire Yachts is top-notch in the yachting profession. Due to their combined 20 years of sailing expertise across the world, our captains promise to keep you safe and secure during your voyage.
---
Most yachts are quite kid-friendly, and some even provide amenities for kids. Some yachts, nevertheless, can have requirements regarding the age of youngsters or the presence of a nanny while the charter is in progress.
---
Yes, all our boats are completely insured, and upon request, we can show you the evidence of insurance.
---
Your crewed yacht charter's price will vary depending on several important factors. Generally speaking, a yacht will cost more the bigger and the more personnel it employs.
---
The facilities with any particular yacht are often stated on the charter yacht information page. As boats might vary or update facilities from season to season, if you are unsure about what amenities a yacht provides, don't hesitate to contact us at https://empireyachts.com/.
---