09 Jan
Must-Visit Destinations in a Luxury Yacht Rental in Dubai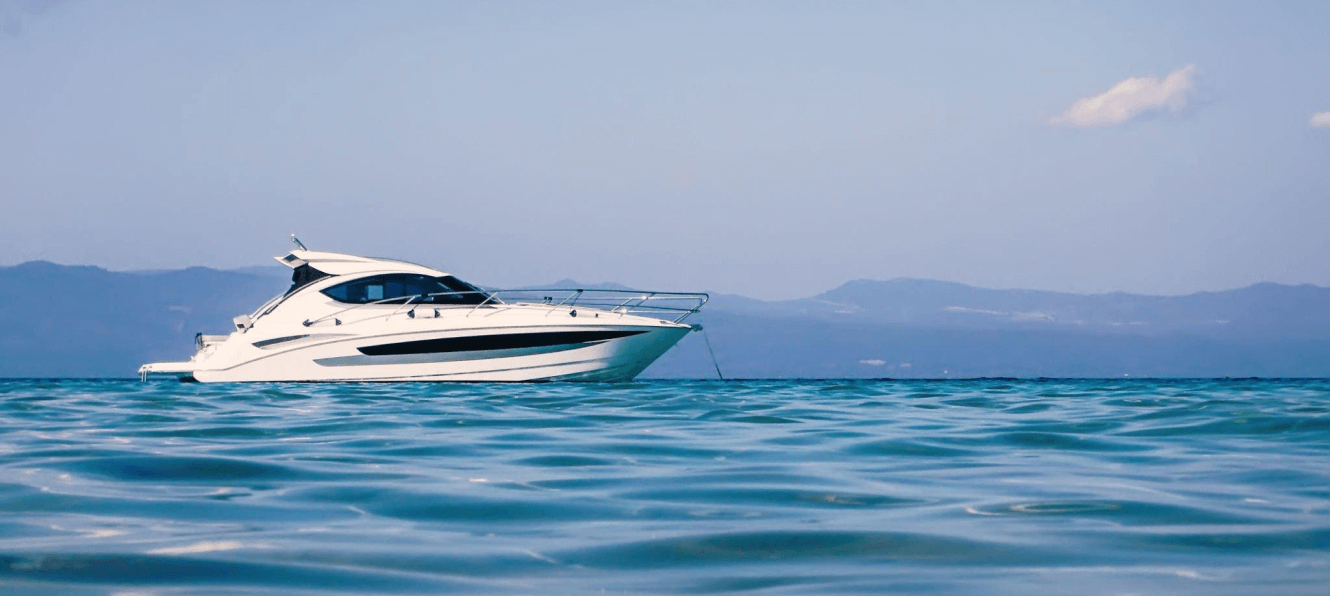 Must-Visit Destinations in a Luxury Yacht Rental in Dubai
There is no shortage of amazing places to see when you're in Dubai, and a luxury yacht rental is a perfect way to see them all. There's much to explore, from the towering Burj Khalifa to the stunning Palm Jumeirah. And what better way to do it than from a yacht's deck?
Whether you're looking for a romantic getaway or an adventure with friends, a luxury yacht rental in Dubai will create memories that will last a lifetime. 
In this blog, we'll discuss why you should book a luxury yacht charter on your next trip to Dubai.
Palm Jumeirah island
A boat charter tour of Dubai is best when visiting the Palm Jumeirah Islands. It is a man-made archipelago that provides a beautiful and spectacular perspective of the serene Arabian coastline. The island is also home to the Atlantis de Palm, one of Dubai's most renowned five-star hotels.
A 5.4 km monorail connects the foot of the island to the Atlantis and stretches into the Persian Gulf on the Palm Jumeirah Islands. With our yacht service, you may travel in luxury throughout the islands and discover them most fantastically.
Dubai Marina
A spectacular experience is luxuriously cruising the open seas in Marina waters. To properly enjoy Marina's beauty, it is recommended that you take a yacht tour of the place, and Empire Yachts is in service to give you this exotic experience.
The beautiful structures and island oceans are best viewed at night. Choose a time for your trip shortly after sunset to see the glittering building lights above and the river at dusk.
Bluewaters Island
A new project called Bluewaters Island seeks to create a way of life that will be exclusive to the Emirate and Dubai. 
Through our yacht, you'll have easy access to the urban islands, where you'll find Ain Dubai, the biggest Ferris wheel in the world, and the first Madame Tussauds in the Middle East. The island has grown in popularity due to its stunning surroundings and rich yachting experience.
Burj Al Arab
After the Burj Khalifa, the Burj Al Arab is among Dubai's most well-known structures for sightseeing. It is the first seven-star hotel in the world and one of Dubai's most opulent vacation spots. In the vicinity of the Jumeirah Islands, Burj Al Arab boasts excellent waters for a luxurious yacht cruise.

JBR
The seas at Jumeirah Beach Residence are among the liveliest in all of Dubai. JBR is a popular tourist destination and a must-visit beach for water excursions because of its assortment of restaurants, sheesha cafés, movies, and other entertainment and retail stops.
 Empire Yachts has you covered with all the requirements, from food to decor and other amenities. Since we are the only charter firm with our own fleet of yachts, we have pioneered the yacht chartering sector by setting standards and benchmarks for the rest of the industry.
Book your dream yacht and leave it up to us to make it a worthwhile experience for you. With Empire yachts, you'll make memories that will live with you forever! 
So what are you waiting for? Start planning your dream trip today with Empire Yachts!
You can reach out to us here or mail us at charter@empireyachts.com.
Frequently Asked Questions