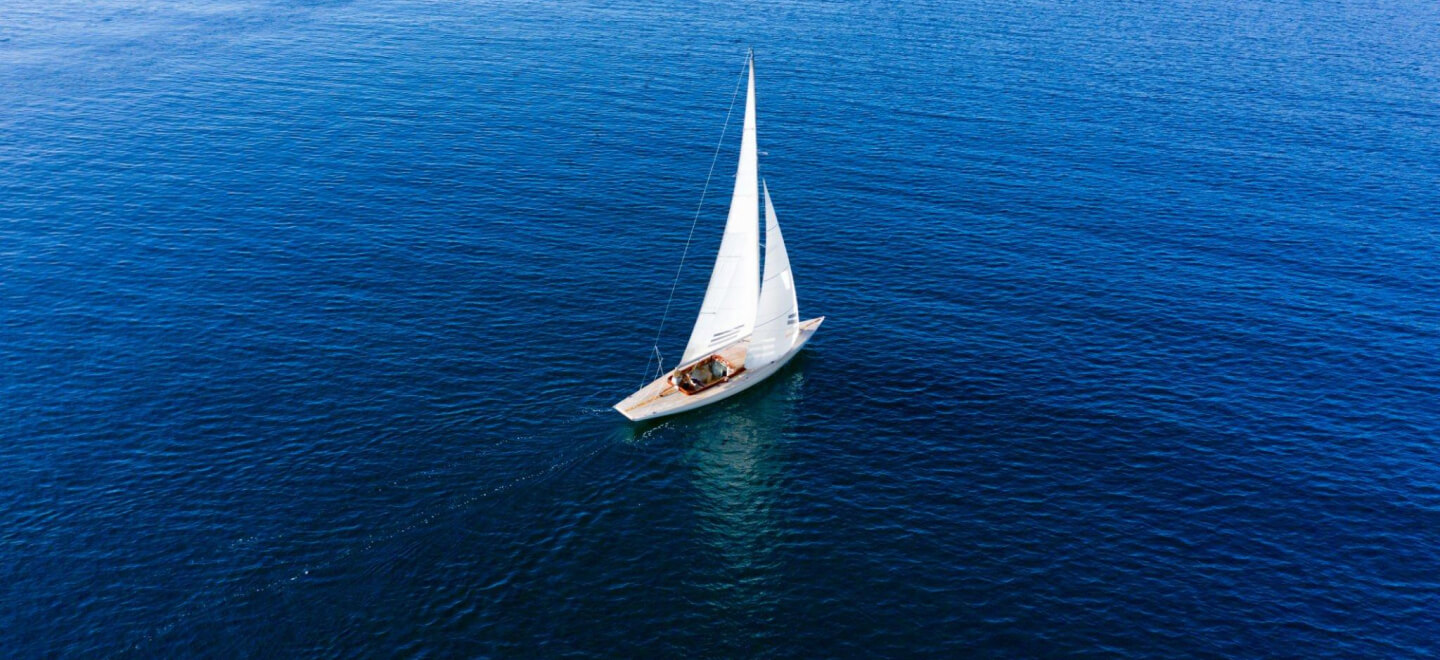 Meet Luxury and Style on the Majestic Waterways of Dubai with Empire Yachts, Boat Charter Dubai!
Exploring the majestic waterways of Dubai is an experience like no other. From the breathtaking views of Palm Jumeirah to the glittering city skyline, Empire Yachts, a boat charter Dubai offers an unforgettable experience. Whether it's a romantic dinner cruise or a thrilling yacht charter, there are plenty of ways to explore the stunning scenery of Dubai from the water. So, get ready to experience the ultimate luxury with Empire Yachts, offering unparalleled comfort and style. Enjoy the spacious cabins, delicious food, first-class amenities and skilled crew as you explore the city's most iconic sites.
Book Now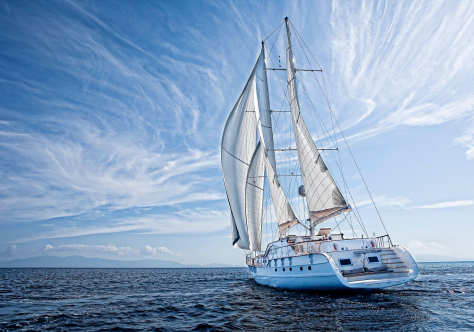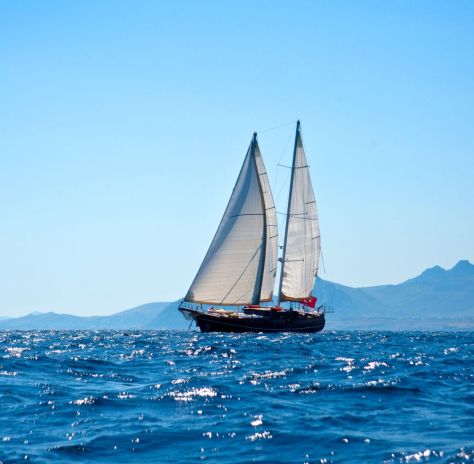 What to Expect from Your Captain and Crew During a Boat Charter Dubai
Boat charter Dubai is a unique and exciting experience, but it can also be huge, especially if it's your first time. The good news is that your captain and crew at Empire Yachts are there to ensure that you have a safe, comfortable, and enjoyable time onboard. Here's what you can expect from your captain and crew during your boat charter Dubai with Empire Yachts:
Expert Navigation: The captain will have extensive experience navigating the waters of Dubai and will be familiar with the best spots to visit, depending on your preferences. They will be able to plan a customised itinerary that suits your needs and preferences.
Safety First: The captain and crew will prioritise your safety and will ensure that all safety measures and protocols are followed throughout your trip. They will conduct safety briefings before departure and will be available to answer any of your questions.
Professionalism: The captain and crew will be professional and courteous at all times. They will have a thorough understanding of proper yacht etiquette and will provide you with a high level of service.
Local Knowledge: The captain and crew will have a wealth of local knowledge and will be able to provide you with insider tips on the best places to visit, dine, and shop in Dubai.
Assistance and Guidance: The crew will be available to assist you with any needs or requests you may have, such as preparing and serving food and drinks, setting up water sports activities, and more.
Book Now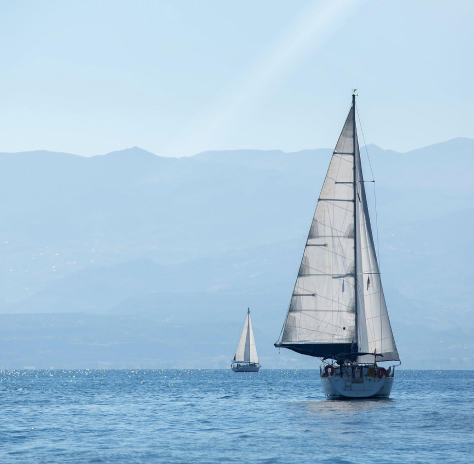 Ride the Waves with Empire Yachts: Our Top Water Sports Offerings
Jet Ski
Jet Skis are an essential water sport activity that should be included in any yacht rental package. These high-powered watercraft were first manufactured by the reputable brand Kawasaki. However, our modern Seadoo's offer the latest technology and features that allow you to glide effortlessly through the calm, azure waters, ensuring an unforgettable yachting experience.
Water Donuts
If you're seeking an exhilarating aquatic adventure, water donuts are a must-try experience, and we are delighted to offer them to you! Simply rent any of our yachts, and we assure you a thrilling donut ride that will leave an indelible impression on your mind during your yacht rental in Dubai.
Banana Boat
If you're looking for a thrilling aquatic activity, banana boat rides remain one of the most popular water sports to date. We offer this activity as a standard feature on all our yacht charters. The banana-shaped inflatable towable is attached to our tender and pulled at your preferred speed, offering a fun-filled experience for all ages and group sizes.
Fishing
There's nothing quite like relaxing on the back deck and casting a fishing line. With a diverse range of deep-sea fish species inhabiting the waters of Dubai Gulf, such as King Fish, Queen Fish, Barracuda, Cobia, Grouper, Tuna, Trevally, and Snapper, whether you are an experienced angler or a casual one, the likelihood of having a successful fishing expedition is high.
Wake Foiling
Invite a friend to join you on a thrilling adventure and discover the sensation of flying with wake foiling while enjoying the stunning view of Dubai skyline. You can carve up the waters and ride the waves like a pro with us. Our wake foiling experience is the first of its kind in Dubai, and it's a five-star experience that you cannot afford to miss during your yacht rental. It's undoubtedly the best add-on to elevate your yachting experience in Dubai.
Wakeboarding
Wakeboarding has become a highly popular water sport activity in Dubai, and yacht rental with wakeboarding is the latest craze. Wakeboarding is a combination of surfing and wakeboarding, and it's now considered one of the top water sports activities in Dubai. At Empire Yachts, we offer top-notch wakeboarding sessions for our clients. Join us for a thrilling ride and experience this world-class water sport at some of the most sought-after leisure destinations in Dubai, such as Jumeira Beach, Blue Waters Island, and more! Whether you're a tourist visiting dubai or a local resident, this extreme water sport is a must-try.

Discover the Best of Boat Charter Dubai with Empire Yachts
Empire Yachts is a leading yacht charter company based in Dubai, United Arab Emirates. We specialise in providing luxury yacht rental services, with a focus on creating unique and unforgettable experiences for our clients. Our committment to qua;ity has earned us a reputation for being one of the top boat charter Dubai. Our team of committed professionals is always available round the clock to cater to the needs and requests of our clients, and we take immense pride in delivering exceptional customer service.

  050 240 0018

  charter@empireyachts.com
Our Range Of Exclusive Yachts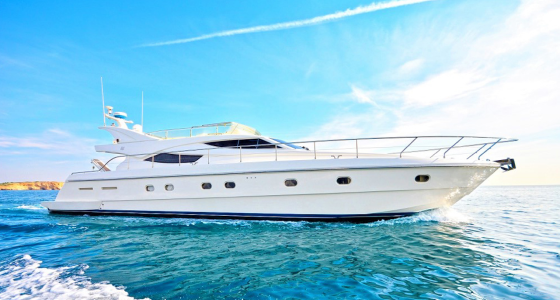 61 FT – LADY A YACHT
Welcome to the world of Lady A Yacht, where luxury and leisure come together to create an unforgettable experience.
This 61 FT beauty is the epitome of quality, with a sleek design and luxurious interior that will have you feeling like royalty. But it's not just the looks that make this yacht so unique – it's also the fantastic view.
So relax in style as you take in the stunning sights of the open water, or enjoy some quality time with friends and family in the spacious interior.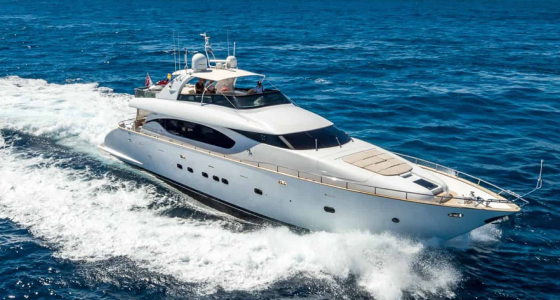 78 FT – LUXURY MIAORA
Introducing the Miaora, a luxurious 78 ft yacht that provides the ultimate experience in quality and comfort.
With stunning views of the water and an elegantly appointed interior, the Miaora is perfect for those who appreciate the finer things in life.
No detail has been spared in the design of this luxurious vessel, from the sumptuous furnishings to the top-of-the-line amenities. The Miaora is truly a work of art and provides the perfect setting for an unforgettable experience on the water.
Frequently Asked Questions
Yes, swimming is allowed during a boat rental in Dubai. However, following safety guidelines and wearing a life jacket while in the water is important.
---
It is recommended to book a boat rental in Dubai at least a week in advance, especially during peak season.
---
Yes, Empire Yachts offer services for corporate events, weddings, and other special occasions.
---
The minimum age for renting a boat in Dubai is usually 18 years old.
---