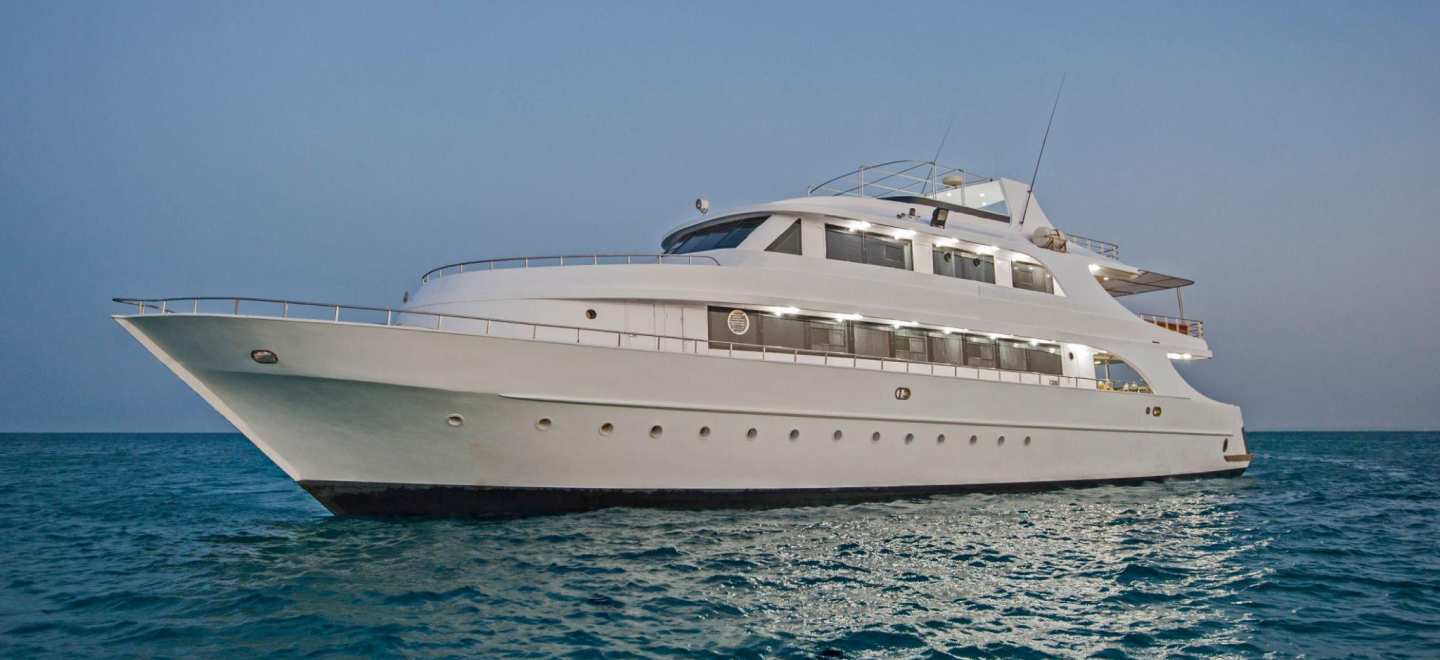 Empire Yacht Gives You the Best Dubai Marina Yacht Price
Realizing the dream of an incredible trip, visit Dubai Marina for a unique experience. The marina, a dock, was formed by importing water from the Persian Gulf, earning it the moniker "man-made marina." With all the opulent locations and wonder-inspiring sights, this area will make you feel like a celebrity. In the United Arab Emirates, Dubai Marina, a city built on man-made canals, is one of the most visited places. On top of this, you get the best Dubai Marina Yacht price for yachting with Empire Yacht.
In the center of Dubai Marina, the Empire Yachts provides berthing options for luxurious yachts and boats. It offers a variety of attractions, including places to dine, things to do, and a private beach. Additionally, the club provides boat management and repair services, making it a well-liked hangout for both domestic and foreign yacht owners.
The services offered by Empire Yachts are unmatched in terms of luxury and value. As we cruise around this metropolis and its islands with open windows and yachts all around us, it feels like you're in your own private harbor on Dubai's shore.
Book Yours Now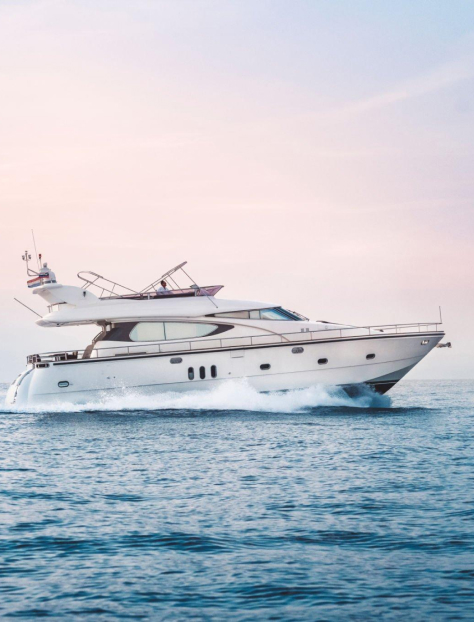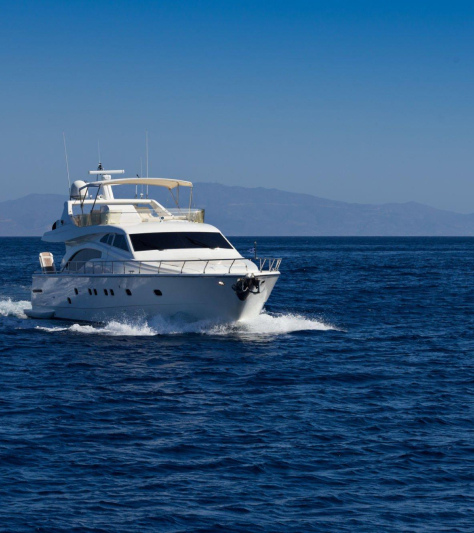 The Joy of Sightseeing With Empire Yacht
The ideal way to travel for pleasure is aboard a yacht, which is a symbol of luxury. Empire Yachts provide the best Dubai Marina Yacht price for both tourists and locals with unmatched amenities and sailing experiences. You will have the most unforgettable vacation on your boat trip.
Marina and Palm Jumeirah are the yachting hotspots in Dubai. Visit Marina to see the Jumeirah Beach Residences, Marina Mall, and many more well-known buildings (JBR).
It's a great idea to view Marina from a yacht since spendthrifts love to hang around in the canal city. In Dubai Marina, you may discover some upscale outdoor dining venues, Dubai's most desirable neighborhoods, and adventurous spots..
Book Now
Things to Do in Dubai Marina
Discover the magnificent selection of paintings by renowned painters at Gallery One.
Enjoy the magnificent vistas of the emerald-hued canals with boats passing by, taking a stroll along the Dubai Marina Walk.
See regional, global, and international water sports competitions at the Dubai International Marine Club.
At sunset, take a dhow tour along Dubai Marina to enjoy the vibrant nightlife.
Watch Dubai from the Burj Khalifa's observation deck and take in the expansive perspective of this opulent metropolis.
Visit Saga World Dubai Mall, a shopping center devoted to promoting exquisite crafts and the arts. You may buy various souvenirs from there, such as jewelry, designer goods, rugs, Islamic art, solid silver furniture, etc.

Why Choose Empire Yachts?
 The greatest boat rentals in Dubai are offered by Empire Yachts. With your family and friends, explore Dubai from the water. We provide you with the best Dubai Marina Yacht price. We promise you a lavish boat rental in Dubai that is unmatched. We shall go on a budget boat rental journey into the world of luxury yacht leasing from Dubai Marina. As you travel in the safety and comfort of our firm inflatable ribs, our knowledgeable tour guides will pique your curiosity with a fascinating assortment of architectural, historical, and cultural details about Dubai, its recognizable landmarks, and incredible architecture.
 Rent a yacht with a reasonable Dubai Marina Yacht price today. Party hard with the best yacht charter in Dubai that you will remember forever.
Our Range Of Exclusive Yachts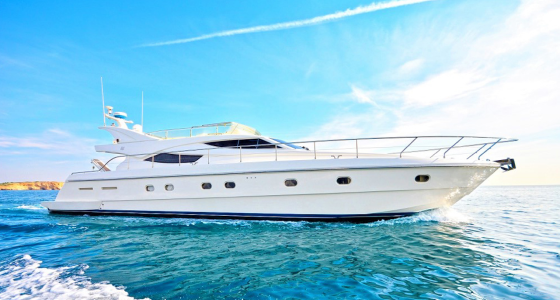 61 FT – LADY A YACHT
Welcome to the world of Lady A Yacht, where luxury and leisure come together to create an unforgettable experience.
This 61 FT beauty is the epitome of quality, with a sleek design and luxurious interior that will have you feeling like royalty. But it's not just the looks that make this yacht so unique – it's also the fantastic view.
So relax in style as you take in the stunning sights of the open water, or enjoy some quality time with friends and family in the spacious interior.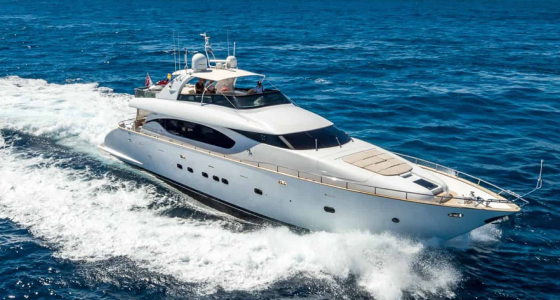 78 FT – LUXURY MIAORA
Introducing the Miaora, a luxurious 78 ft yacht that provides the ultimate experience in quality and comfort.
With stunning views of the water and an elegantly appointed interior, the Miaora is perfect for those who appreciate the finer things in life.
No detail has been spared in the design of this luxurious vessel, from the sumptuous furnishings to the top-of-the-line amenities. The Miaora is truly a work of art and provides the perfect setting for an unforgettable experience on the water.
Frequently Asked Questions
We advise making your reservations as early as possible to guarantee you have access to the largest range of boats. Each of our boats is contingent on availability. We accept last-minute reservations and always try our best to meet the needs of our customers.
---
Empire Yachts provide a variety of yachts for you to choose from, including luxury charter yachts that are ideal for cruising in smaller boats for a calm or romantic break and corporate party boats for something bigger.
---
Typically, the cost of renting a yacht covers the use of the boat, the crew, the fuel, taxes, and insurance. Some yacht rental businesses could charge extra for supplementary services, including food, water sports gear, and entertainment.
---
Yes, Empire Yachts provide discounts for multi-day rentals. Getting information directly from the business is advisable because the discount percentage might change. Check it out here https://empireyachts.com/yacht-rentals-dubai/
---
Each crew member has received thorough training on safety protocols. Life jackets, rafts, firefighting supplies, and first aid kits are further safety measures. All of our vessels and the people on them are covered by insurance.
---