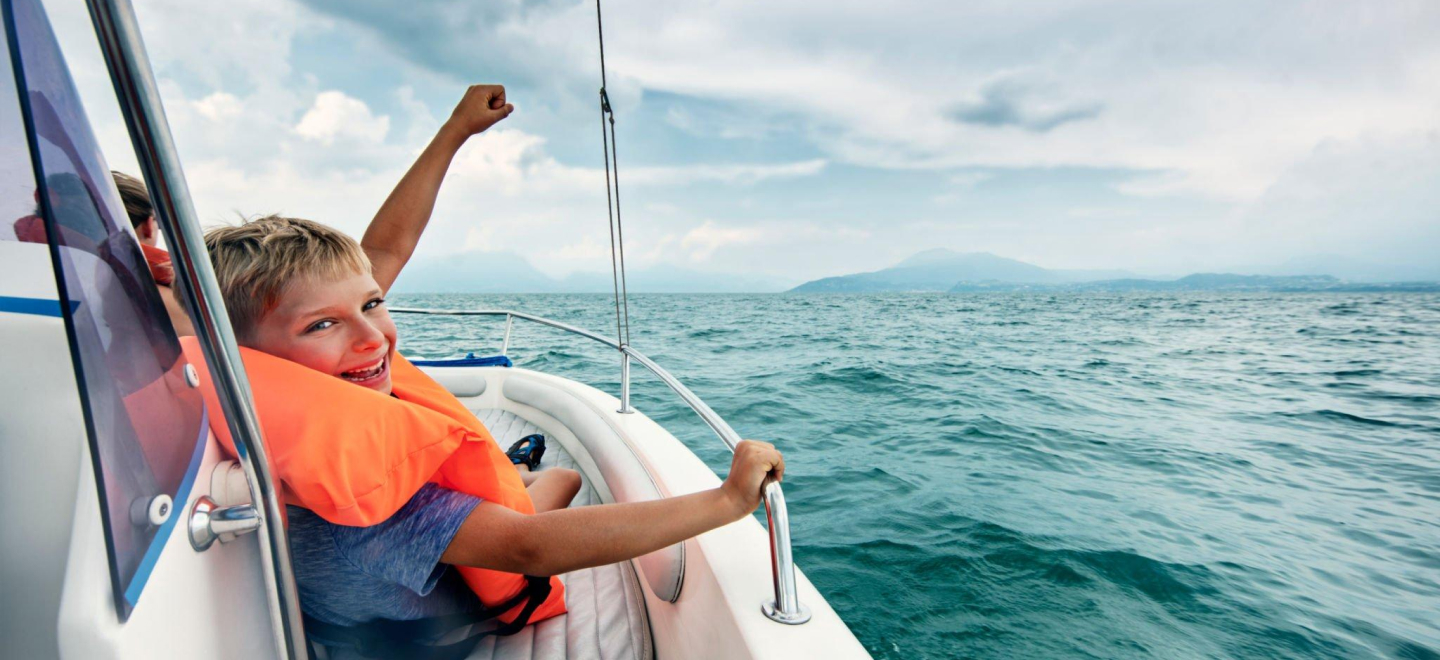 Discover the Splendor of a Boat Ride Dubai with Empire Yachts!
Do you want to explore the open sea but are not quite sure how to go about it? Empire Yachts can make your dreams into reality by giving you one heck of an experience with their impeccable yachts. At Empire Yachts, we provide luxurious and exquisite yachts that will give you an incredible time out at sea. Our range of yachts consists of mega yachts, custom designs, beam catamarans, and gulf craft, all of which feature superior performance and construction.
Dubai is a veritable playground for sun seekers, luxury appreciators, and adventure junkies! But if you're looking for a truly unforgettable experience, Empire Yachts' incredible boat ride Dubai options are worth considering.
Book Yours Now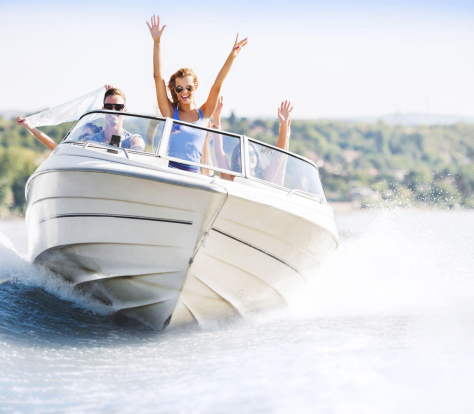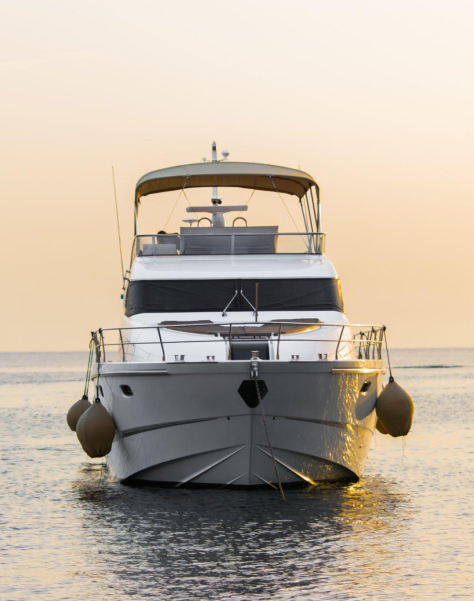 Meeting Your Luxury Cruising Needs
We offer a wide range of unforgettable water sports experiences, including jet skiing, banana boat, donuts, fishing, wake foiling, wakeboarding, and more. Our yacht size capacity is between 10 to 45 persons, and we can accommodate overnight guests, up to 12 people. With over 20 years of yachting experience all over the globe, our captains will guarantee your safety and security with the highest standard of skill and care.
Enjoy the majestic skyline of Dubai, its hidden Bay of Palm Jumeirah, and the World Islands with Empire Yachts. From the iconic JBR, Blue Water Island, Ain Wheel, and Atlantis to the glamorous Burj Al Arab. You will be thrilled to find these gorgeous landscapes.
Sail along Dubai Marina's beautiful coastlines and marvel at the breathtaking view of the port of Jebel Ali with some of the world's most luxurious yachts off the coast of Abu Dhabi. Enjoy all the sights that the United Arab Emirates has to offer on a remarkable journey with Empire Yachts.
Book Now
Why You Need To Choose Empire Yachts For Your Next Luxury Cruise!
Professionals
Boasting over 20 years of experience, Empire Yachts has built a reputation for luxurious and exciting yacht experiences in the UAE waters. Our fully crewed and customized vessels are ideal for a family adventure, a romantic evening, leisurely cruising, or just enjoying the open seas.
Perfect cruising experience
Revel in the finest luxury boat ride Dubai experience with Empire Yachts. As industry pioneers in yacht chartering, we own our fleet of handpicked yachts, setting standards of the highest quality. From romantic yachting trips for couples to cruises with friends, our range of yachts offers a sightseeing experience like no other.
Safety and trust
Safety and security are our top priorities at Empire Yacht. We only choose the best crew with over 20 years of yachting expertise to ensure your well-being. They have all been put through comprehensive reviews and extensive training processes, so no member is left behind. Book now and enjoy a luxurious and secure yacht charter with us!
Adventure
Discover the majestic beauty of Dubai, and the thrill of watersports all at once, when you rent a yacht in Dubai. At Empire Yachts, we offer the finest selection of yachts and an unmatched level of service that you'll surely remember for years to come! So, when you're ready for a boat ride Dubai rental adventure of a lifetime, let Empire Yacht be your choice.

Explore the Magnificent Wonders of Dubai with Empire Yachts
Whatever type of experience you're looking for, we guarantee that this journey with Empire Yachts will be unlike any other. From enticing night miles to private snorkeling events, you'll find it easy to select your route, completely tailor-made to suit your requests.
Come and discover the breathtaking grandeur of the magnificent Dubai landscape with Empire Yachts. Cruise with us in comfort and style and embrace the natural wonders of the Arabian Gulf. Book your nostalgic journey today and show everyone the utmost luxury boat ride Dubai experience with Empire yachts.
For any further queries, please get in touch with us

  050 240 0018

  charter@empireyachts.com
Our Range Of Exclusive Yachts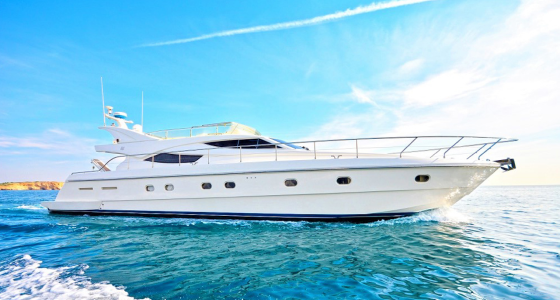 61 FT – LADY A YACHT
Welcome to the world of Lady A Yacht, where luxury and leisure come together to create an unforgettable experience.
This 61 FT beauty is the epitome of quality, with a sleek design and luxurious interior that will have you feeling like royalty. But it's not just the looks that make this yacht so unique – it's also the fantastic view.
So relax in style as you take in the stunning sights of the open water, or enjoy some quality time with friends and family in the spacious interior..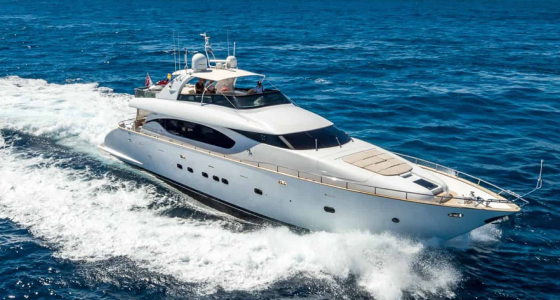 78 FT – LUXURY MIAORA
Introducing the Miaora, a luxurious 78 ft yacht that provides the ultimate experience in quality and comfort.
With stunning views of the water and an elegantly appointed interior, the Miaora is perfect for those who appreciate the finer things in life.
No detail has been spared in the design of this luxurious vessel, from the sumptuous furnishings to the top-of-the-line amenities. The Miaora is truly a work of art and provides the perfect setting for an unforgettable experience on the water.
Frequently Asked Questions
Yes! Our crew members are some of the best in the yacht industry, with over 20 years of experience sailing around the globe. Every crew member is rigorously reviewed and trained to guarantee safety and security.
---
Yes, you can charter a yacht for an hour for whichever number of days you require.
---
Yes! You can check out our special packages or discounts on our website or contact us directly to inquire about further details.
---
Yes! Our unbeatable crew and top-quality boats are perfect for creating a unique and unforgettable boat ride experience. We offer great service and the best prices in the market.
---
Yes! You can book a boat ride online directly through our website. We offer a secure and quick booking process to make your rental experience seamless.
---