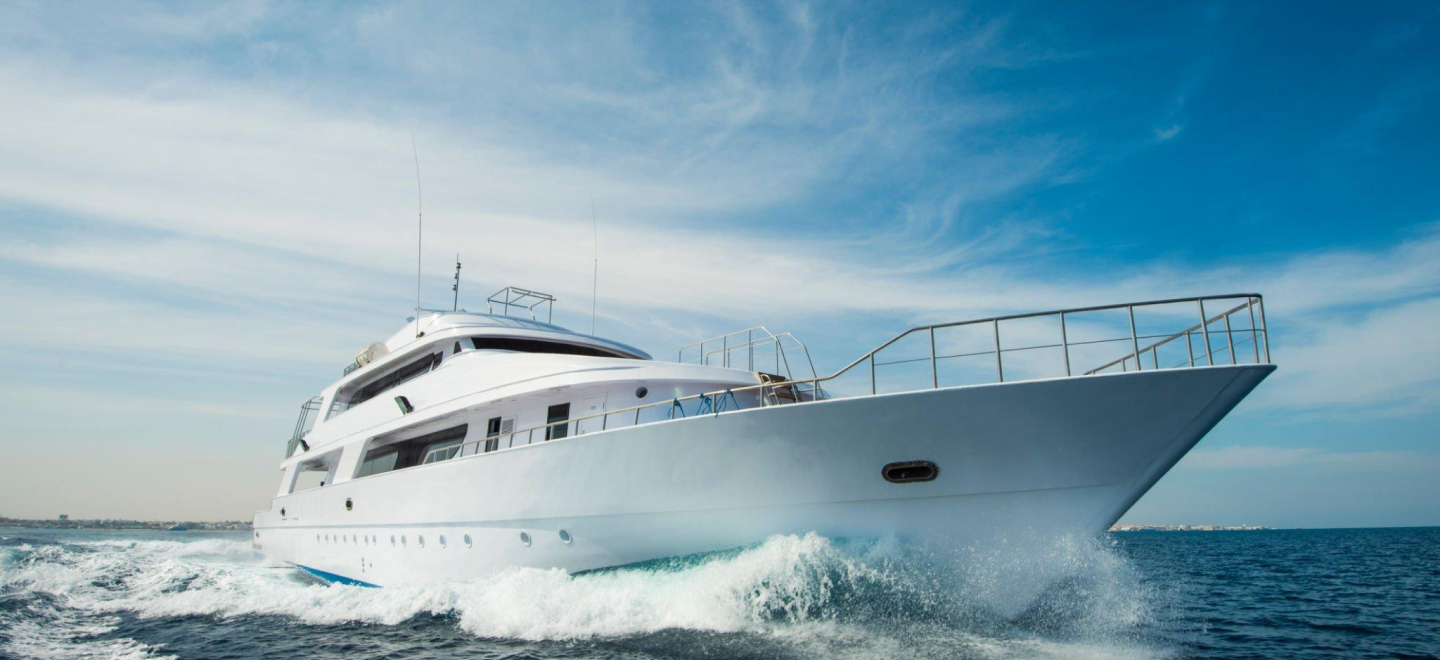 Get the Feel of Floating on the Vast Ocean by Booking One of the Yacht Deals Dubai Marina
If you've ever wanted to float through the Mediterranean Sea's stunning blue waves, your wish has been granted. The greatest way to have a one-of-a-kind, never-to-be-forgotten experience is by booking one of the yacht deals Dubai marina. Empire Yachts provides one of the best yacht deals for luxury boats in Dubai. On such a luxurious boat in Dubai, you may spend the day or the evening having a candlelit romantic meal beneath the stars with your partner.
Book Yours Now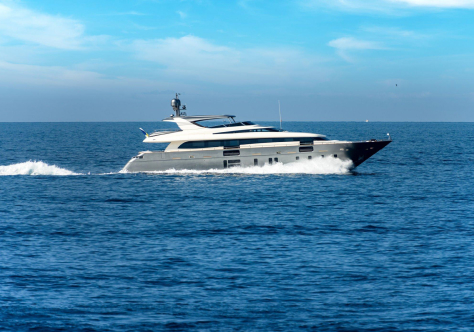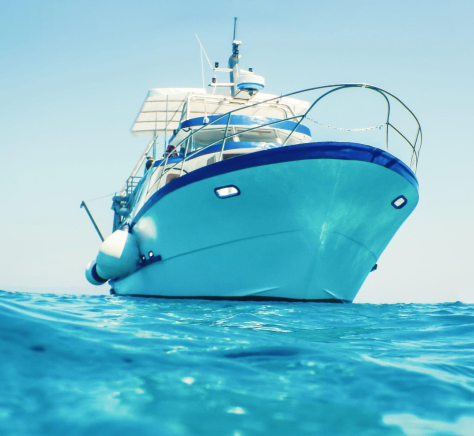 Discovering Your Adventuresome Side in the Gold City!
With crystal-clear blue seas and skyscrapers in the distance, Dubai Marina is a stunning sailing location right in the middle of the city. You may take a yacht cruise that stops at the Palm Jumeirah or the Burj Al Arab, or you can go on a sunset or evening cruise to take in the breathtaking views of the city at night
Numerous sailing clubs, including Empire Yachts, provide affordable yacht deals dubai marina, water activities, and breakfast or supper cruises.
Book Now
Experience Luxury This Year
Sailing a boat in Dubai can be a luxury and distinctive experience. While sailing on a boat in Dubai, you could experience some of the following:
Luxury: High-end amenities and services are frequently found on yachts in Dubai, making for an opulent and relaxing experience.
Relaxation: The calm waters, the sea wind, and the breathtaking views of the city skyline may all contribute to a feeling of serenity and relaxation.
Indulgence: Yachting in Dubai can be a genuinely opulent experience with the variety of food, entertainment, and leisure choices available.
A distinctive viewpoint: Observing Dubai's well-known sites and attractions from the water offers a special and unforgettable perspective of the city.
Adventure: Traveling through the Arabian Gulf and its numerous islands may be thrilling and adventurous.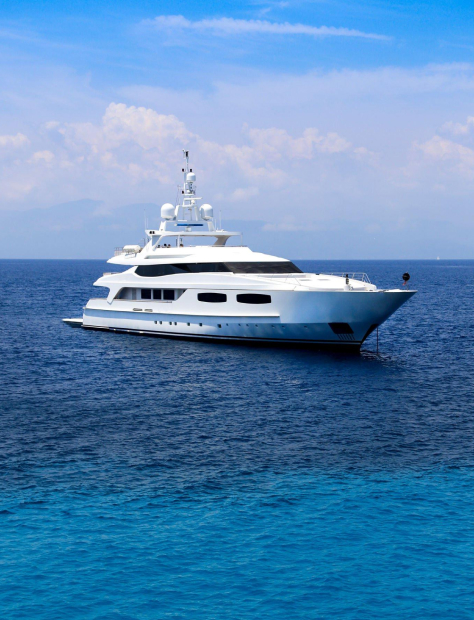 What makes yachting a significant part of Dubai's tourist and leisure sector?
Increases Tourism: Tourists from all over the globe visit Dubai because of its thriving yachting industry, which supports the expansion of the city's tourism sector.
Economic Contribution: Through yacht sales, rentals, and maintenance services, the yachting sector contributes significantly to the regional economy.
The yachting business generates jobs in a number of fields, including tourism, boat manufacturing, and maintenance.
Enhancement of Lifestyle: For locals and guests, yachting offers a premium and distinctive lifestyle experience, improving Dubai's standing as a premier travel destination.
Yachting, sailing, and fishing are just a few popular water sports enjoyed in Dubai due to their mild environment and crystal-clear seas.
Strategic Location: Dubai is well situated as a center for yachting and nautical operations due to its strategic location at the intersection of Europe, Asia, and Africa.
Book Now

Explore All the Sailing Facilities with Empire Yachts
In addition to offering the greatest Yacht Deals Dubai Marina, Empire Yachts Dubai also offers a memorable experience. We provide the greatest yacht rental Dubai alternatives to sate our client's thirst for excitement if they prepare to leave our yacht selection's relaxing luxury. If you wish to travel at top speed, you may rent the most recent models of jet skis, or if you prefer something more thrilling, you can glide through the water in one of our doughnuts. With whichever boat you rent, all of these are available to you.
Don't miss the best yacht deals Dubai Marina and the chance to enjoy a distinct way of living with Empire Yachts Dubai. We can work with you to develop a travel plan that is even better for you and your friends or family.
Our Range Of Exclusive Yachts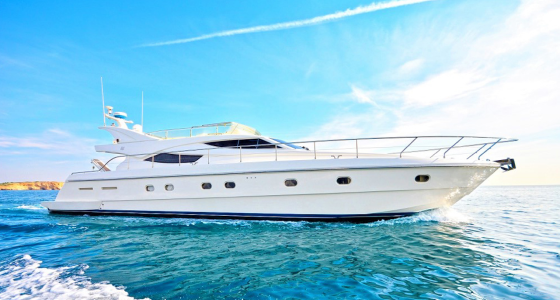 61 FT – LADY A YACHT
Welcome to the world of Lady A Yacht, where luxury and leisure come together to create an unforgettable experience.
This 61 FT beauty is the epitome of quality, with a sleek design and luxurious interior that will have you feeling like royalty. But it's not just the looks that make this yacht so unique – it's also the fantastic view.
So relax in style as you take in the stunning sights of the open water, or enjoy some quality time with friends and family in the spacious interior.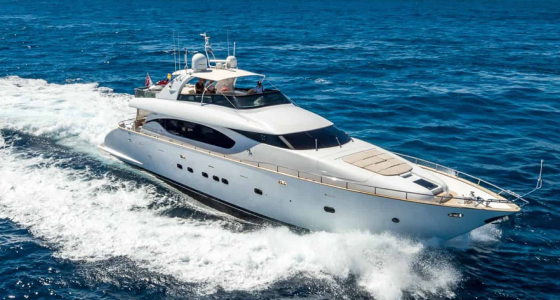 78 FT – LUXURY MIAORA
Introducing the Miaora, a luxurious 78 ft yacht that provides the ultimate experience in quality and comfort.
With stunning views of the water and an elegantly appointed interior, the Miaora is perfect for those who appreciate the finer things in life.
No detail has been spared in the design of this luxurious vessel, from the sumptuous furnishings to the top-of-the-line amenities. The Miaora is truly a work of art and provides the perfect setting for an unforgettable experience on the water.
Frequently Asked Questions
We always abide by regional maritime laws and rules. Our initial line of defense and the regulations are typically extremely stringent.
---
In addition to offering the greatest range of boats, Empire Yachts Dubai also offers memorable experiences like Jetskiing, Donuts, Banan boats, Fishing, Wakr Foiling, and Wakeboarding.
---
You have access to fully qualified dive masters and crew for all available water sports and all the scuba and snorkeling equipment you could require.
---
Yes. We'll be pleased to work with you to customize your boat excursion to fit your unique requirements and preferences.
---
Yes! You can book a boat ride online directly through our website. We offer a secure and quick booking process to make your rental experience seamless.
---