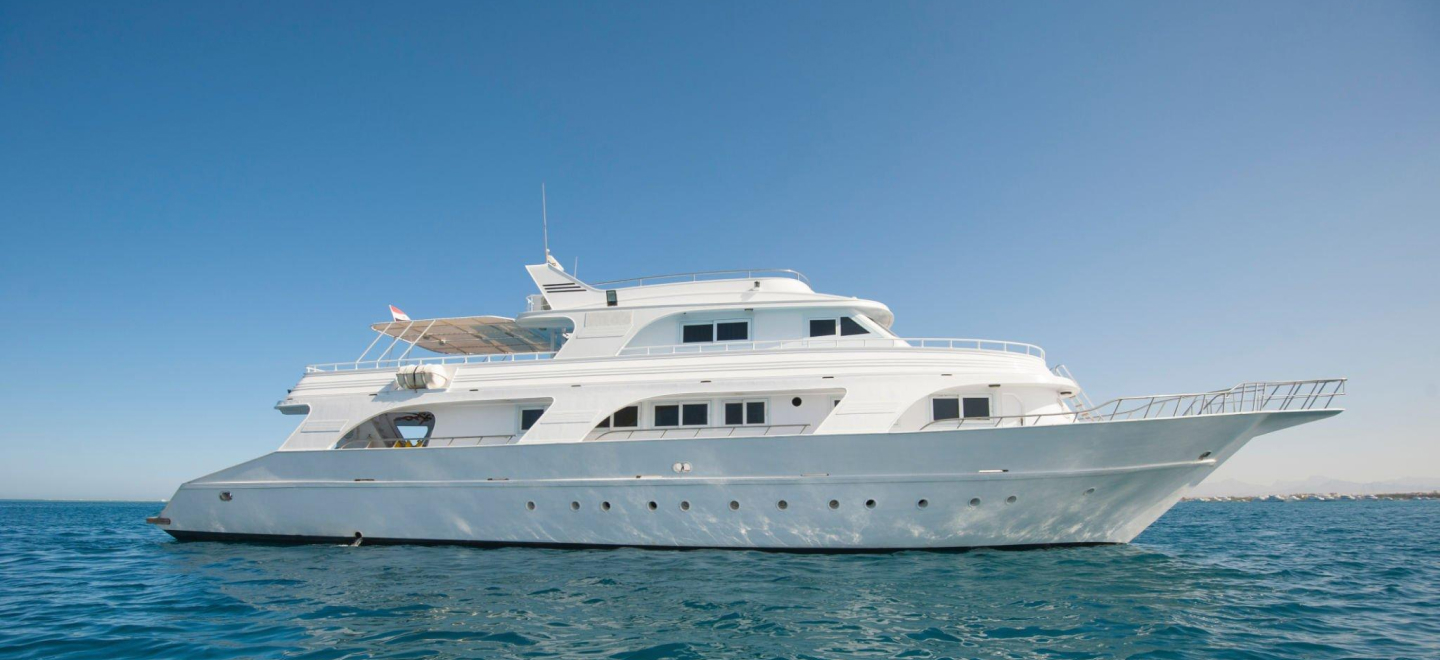 Experience Luxurious Yacht Booking Dubai with Empire Yachts!
Experience the thrill of touring the glistening waters of Dubai with Empire Yachts. Our yacht booking Dubai offers you the best, most luxurious, and most exciting way to explore the lovely city and the exciting coastline of the United Arab Emirates.
You can charter the perfect luxury yacht, a mega yacht, a sailboat, or a small motor yacht to best suit your needs and budget. With Empire Yachts, you can experience all the beauty, glamor, and extravagance of a yacht trip to Dubai.
Book Your Trip Today!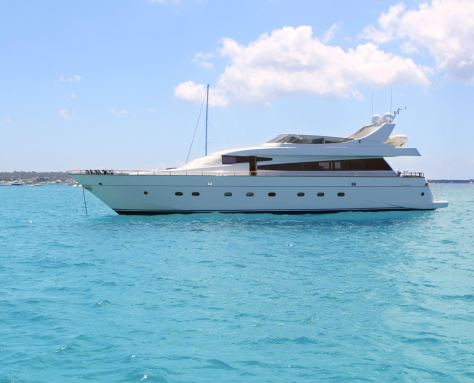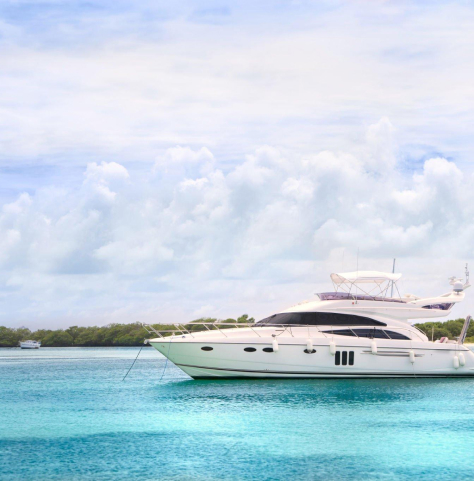 Immersive Arabian Exploration Along the U.A.E. Coastline!
Immerse yourself in Arabic culture and hospitality as you traverse the coast of the U.A.E. Our professional crew will be with you every step of the journey, ensuring that your time onboard is enjoyable and educational.
Look forward to seeing breathtaking skyline views from the deck and even swimming in the secluded coves and archipelagos of the Arabian Gulf.
Book Now
Fully Outfitted with Top Notch Amenities & Accommodates
Empire Yachts is the ideal choice for your

yacht hire Dubai

, offering luxury motor yachts to catamarans and modern sailboats, luxury amenities, and accommodating up to 20 guests plus crew.

Our yachts feature top-of-the-line amenities, such as being fully equipped with state-of-the-art technology for a comfortable journey.
No detail is overlooked in our suites and salons, from Wi-Fi and Bluetooth to interconnected media systems and flat-screen T.V.s.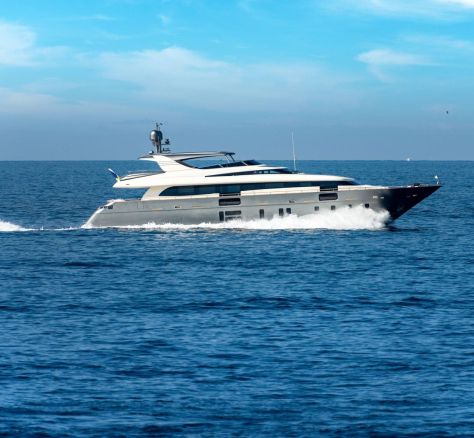 Best Services and Unparalleled Safety Standards!
With Empire Yachts, you are guaranteed a safe and enjoyable yacht-hiring experience in Dubai. We take pride in the quality of our services and ensure the best yacht booking Dubai services at the most competitive rates. Our crew of professionals is highly trained, certified, and of excellent safety standards ensuring your safety while experiencing the best of Dubai.
Book Now
A Variety of Yachts to Suit your Every Need!
At Empire Yachts, we have a vast selection of vessels to choose from to ensure we have the perfect fit for all our clients. Each vessel is expertly maintained and ready to provide a memorable experience, from smaller fishing boats to more spacious and accommodating yachts. Some of our special offers include private cruises, romantic sunset getaways, corporate events, and even luxurious superyachts, all of which offer an affordable option for experiencing our luxury services.
Book Now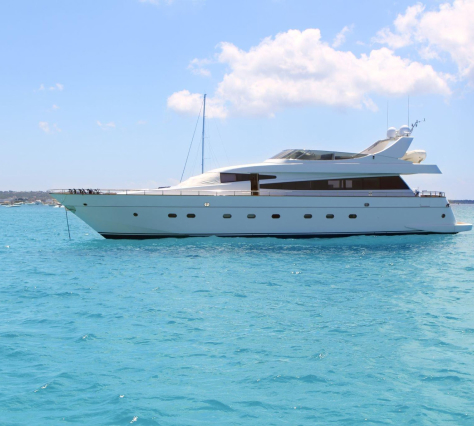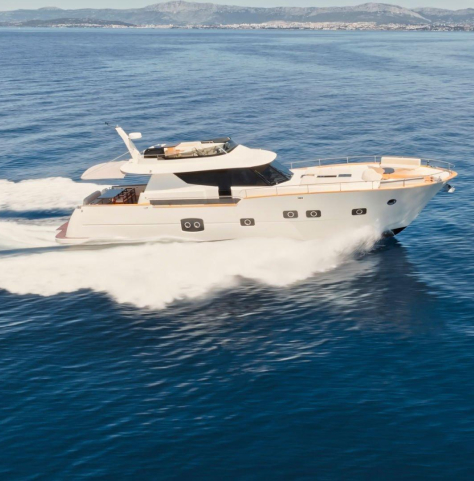 Enjoy Amazing Deals and Packages With Our Private Boats in Dubai!
When it comes to affordability, Empire Yachts provides unbeatable rates. Our private boats in Dubai come with various attractive packages and rates tailored to suit your requirements and budget.
No matter how long your yacht rental period is, we'll help you find the perfect yacht for your desired excursion.
Book Now
Exceptional Quality – Every Time!
Finally, we provide top-tier training for our crew, so you can have peace of mind knowing you have a safe and reliable captain and crew to guide you on your journey.
At Empire Yachts, we offer the best of both worlds – the highest-grade luxury yachts and the best customer service and prices. As a foremost yacht charter provider in Dubai, we are committed to providing only the highest quality experience. Our experienced social staff is well-trained and certified to ensure that you and your guests have a safe and enjoyable time aboard. Your safety is our top priority, and we strive to ensure that every minute spent onboard is second to none. We also offer on-site catering services included with the yacht and can provide a range of delicacies for your private events.
Book Now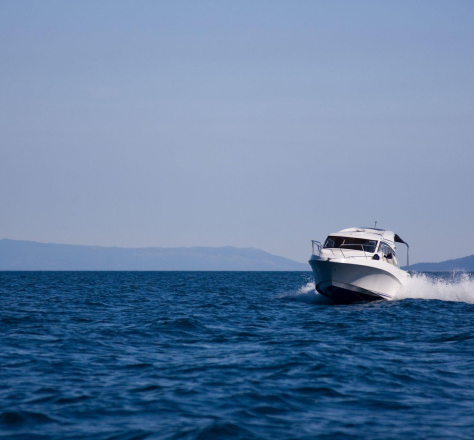 Revolutionize Your Getaway Dreams with Empire Yachts!
At Empire Yachts, we offer exceptional private luxury yacht experiences in the picturesque waters of Dubai. We pride ourselves on providing our discerning clients with the most luxurious and unforgettable experiences. From the moment you step onboard, you will be swept away by our impeccable service, delicious cuisine, and breathtaking sunsets. Our dedicated team of professionals will make sure your journey is nothing short of spectacular. From the moment you embark to the last drop of the ocean, you will never forget the incredible experience we offer here.
For any further queries, please get in touch with us

  050 240 0018

  charter@empireyachts.com
Our Range Of Exclusive Yachts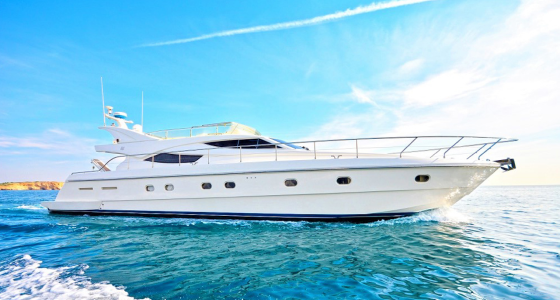 61 FT – LADY A YACHT
Welcome to the world of Lady A Yacht, where luxury and leisure come together to create an unforgettable experience.
This 61 FT beauty is the epitome of quality, with a sleek design and luxurious interior that will have you feeling like royalty. But it's not just the looks that make this yacht so unique – it's also the fantastic view.
So relax in style as you take in the stunning sights of the open water, or enjoy some quality time with friends and family in the spacious interior.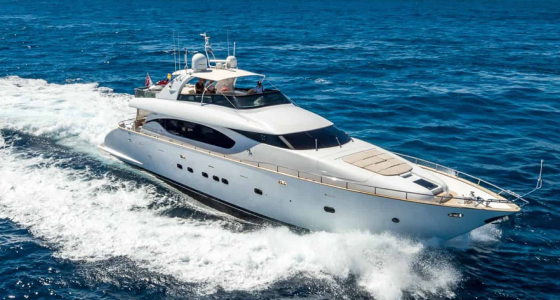 78 FT – LUXURY MIAORA
Introducing the Miaora, a luxurious 78 ft yacht that provides the ultimate experience in quality and comfort.
With stunning views of the water and an elegantly appointed interior, the Miaora is perfect for those who appreciate the finer things in life.
No detail has been spared in the design of this luxurious vessel, from the sumptuous furnishings to the top-of-the-line amenities. The Miaora is truly a work of art and provides the perfect setting for an unforgettable experience on the water.
Frequently Asked Questions
Most yachts have a no-smoking policy on board. But before you set sail, check with us to make sure, as the rules may differ on different yachts. For obvious reasons, every yacht has a strict policy against smoking in staterooms and cabins. Only in certain outdoor areas are cigarettes permitted on some yachts.
---
Before boarding your yacht, we will have you complete a comprehensive questionnaire outlining the likes, dislikes, dietary restrictions, medical conditions, and allergies of everyone in your party. In this way, the crew of your preferred yacht and we can make every effort to ensure that your charter is memorable and enjoyable.
---
Several factors will influence the total price of your chartered, fully-staffed yacht. It stands to reason that the larger and more personnel a yacht requires, the higher its base price will be. Older classic yachts may have been built with the best materials and the finest attention to detail, which can make them more expensive than newer yachts. In general, longer yachts with motors or sails will cost more than shorter ones with no propulsion.
The price of your yacht charter will also depend on how long you need it. The typical length of a charter on a yacht is one week. Negotiating a discount for a lengthy yacht charter with some vessels is possible. Our expert service is free of charge, and we can arrange a charter of almost any length. In fact, not only will we supply you with the best boat, but thanks to our expertise, networks, and negotiation skills, we can probably save you money.
---
Most of the world's most prominent charter regions experience peaks and valleys in popularity depending on the time of year. The months of December through April are the best time to enjoy the waters around Dubai. However, the months of September through November are also pleasant for sailing.
---
With empire yachts, you can rest assured that the crews of all charter yachts in their fleet have the proper professional certifications to provide a safe and memorable experience. Crews receive extensive training in hospitality and service, covering everything from fine dining and entertainment to the safe use of water toys. However, the Captain is ultimately responsible for the safety of the ship and its passengers and has the final say when the situation calls for it. He will consult with you and do his best to accommodate your wishes whenever possible.
---