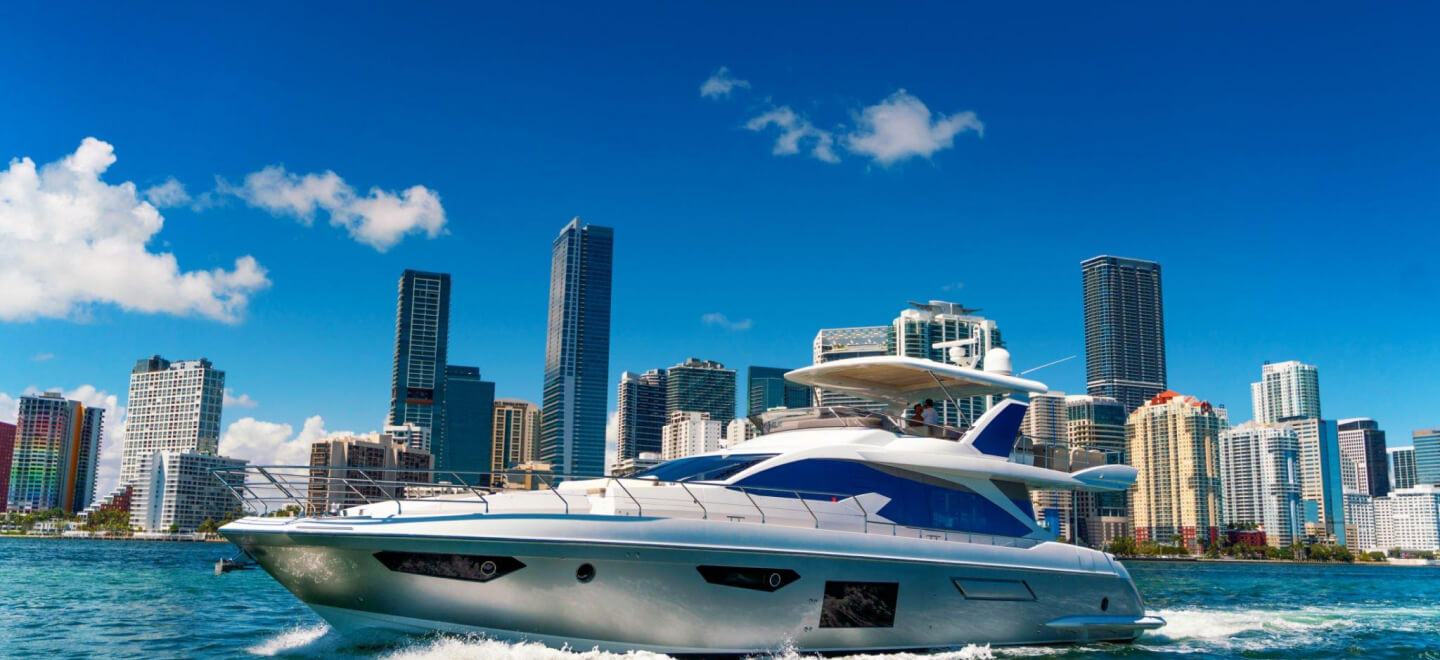 Ultimate Luxury On the High Seas: Get the Best Yacht Rental Dubai Price with Empire Yachts!
The city of Dubai is renowned for its luxurious lifestyle and stunning skyline, and if you're looking to experience the best of what Dubai has to offer, there's no better way to do it than by renting a yacht. From luxurious cruises to thrilling nightlife, yacht rentals in Dubai, like Empire Yachts, can provide you with an unforgettable experience. Get ready to explore the stunning coasts of Dubai from the comfort of your own private yacht. At Empire Yachts, we offer the best yacht rental Dubai Price, so you can experience the luxury of a lifetime without breaking the bank.
Book Now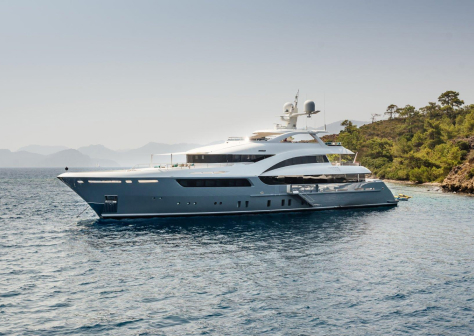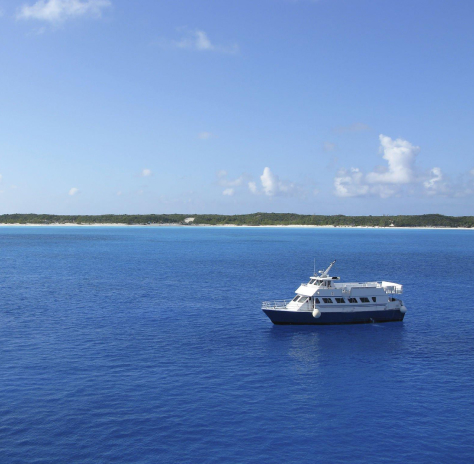 How to Plan the Perfect Yacht Rental Experience in Dubai
When planning your yacht rental experience in Dubai, there are a few things to remember. Firstly, consider the size and type of yacht you will need for your trip. Our luxury yachts come in different sizes, from smaller vessels for a romantic getaway to larger vessels for a corporate event or family vacation. We have a wide range of yachts to meet your needs, so you can choose the one that suits your needs perfectly.
When it comes to finding the perfect yacht rental in Dubai, price is always a major consideration. It is important to understand that the yacht rental Dubai price will depend on the type of yacht, the length of your trip, and the amenities you choose. At Empire Yachts, we ensure our clients always get the best value for their money.
Our knowledgeable team of yacht rental experts can help you find the perfect yacht rental package that fits your budget and needs.
The next step in planning your yacht rental experience in Dubai is to consider the activities that you would like to do while you are on board. From water sports and fishing trips to luxury spa treatments and sunset cruises, you can enjoy a variety of activities while on board your luxurious yacht. Whether you want to explore the sea or simply relax and enjoy the scenery, our team has the perfect package for you.
Book Now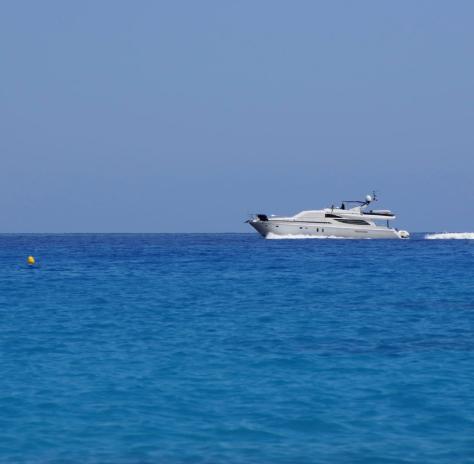 Highlighting Dubai's Most Popular Yacht Charter Destinations
From the stunning Palm Jumeirah to the brilliant Arabian Sea, Dubai offers a vast array of destinations that are perfect for spending your time on a yacht. Whether you want a romantic getaway, a corporate retreat, or just a fun day out on the water, Empire Yachts has you covered with the best yacht rental Dubai price.
Palm Jumeirah: No visit to Dubai is complete without a stop at this iconic man-made island. With its stunning architecture, luxury villas, and exclusive beach clubs, Palm Jumeirah is the perfect place to start your yacht rental experience. With Empire Yachts, you can enjoy the sights and sounds of Palm Jumeirah from the comfort of a well-appointed yacht.
Dubai Marina: A modern entertainment hub, the Dubai Marina is one of the city's most vibrant areas. Here, you'll find dozens of bars, restaurants, and nightclubs. Empire Yachts enables you to enjoy the Dubai Marina from the comfort of a luxury yacht. With various packages to choose from, you're sure to find the perfect yacht rental in Dubai to suit your budget and needs.
The Dubai Creek: Dubbed the "Venice of the East," the Dubai Creek is a must-visit destination on any trip to the city. With its stunning architecture, historic sites, and vibrant nightlife, Dubai Creek is the perfect place to explore from the comfort of a luxury yacht. With Empire Yachts, you can enjoy the sights of Dubai Creek from the deck of a beautiful yacht.
The World Islands: If you're looking for a unique experience, the World Islands are the perfect destination. As one of the world's biggest man-made archipelagos, the World Islands offer an unforgettable experience. And with Empire Yachts, you can explore the World Islands in style. With a variety of yacht packages available, you'll be able to find the perfect yacht rental in Dubai to suit your budget and needs.

Make Your Dubai Holidays Memorable with Empire Yachts
Empire Yachts is committed to providing the best possible yacht rental experience. We focus on making our customers happy and ensuring that they have a wonderful time in Dubai. We are committed to serving the best possible service and value for money. We have a wide selection of luxury yachts and packages that are sure to make your yacht rental experience truly unforgettable.
So, don't wait and book your yacht now!

  050 240 0018

  charter@empireyachts.com
Our Range Of Exclusive Yachts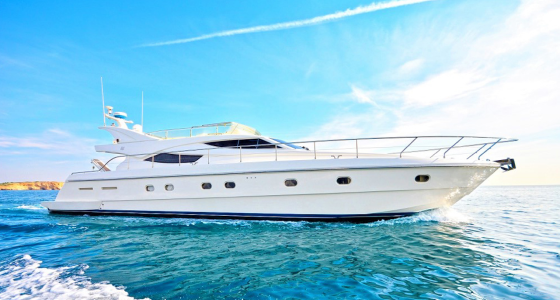 61 FT – LADY A YACHT
Welcome to the world of Lady A Yacht, where luxury and leisure come together to create an unforgettable experience.
This 61 FT beauty is the epitome of quality, with a sleek design and luxurious interior that will have you feeling like royalty. But it's not just the looks that make this yacht so unique – it's also the fantastic view.
So relax in style as you take in the stunning sights of the open water, or enjoy some quality time with friends and family in the spacious interior.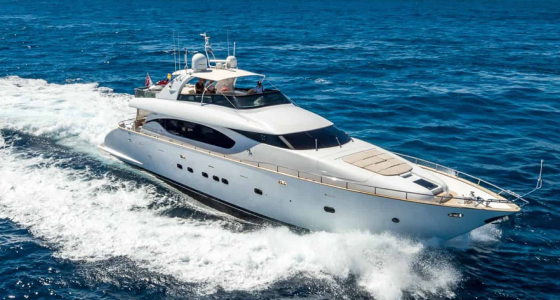 78 FT – LUXURY MIAORA
Introducing the Miaora, a luxurious 78 ft yacht that provides the ultimate experience in quality and comfort.
With stunning views of the water and an elegantly appointed interior, the Miaora is perfect for those who appreciate the finer things in life.
No detail has been spared in the design of this luxurious vessel, from the sumptuous furnishings to the top-of-the-line amenities. The Miaora is truly a work of art and provides the perfect setting for an unforgettable experience on the water.
Frequently Asked Questions
Our yacht rental packages include the rental of your chosen yacht with a captain, crew, and additional amenities. Additional services such as catering and other amenities may be available based on availability.
---
Yacht rental Dubai price depends on the size of the yacht, the number of people onboard, and the amenities you choose. We strive to offer our customers with the best value for money.
---
All cancellations must be made 48 hours before the scheduled rental time. Cancellations made within 48 hours of the rental time may incur additional charges.
---
Yes! We offer many additional services, such as catering, fishing, and water sports. We also provide private island tours and transfers.
---
It's important to carefully read the rental contract to ensure there are no hidden costs or fees.
---